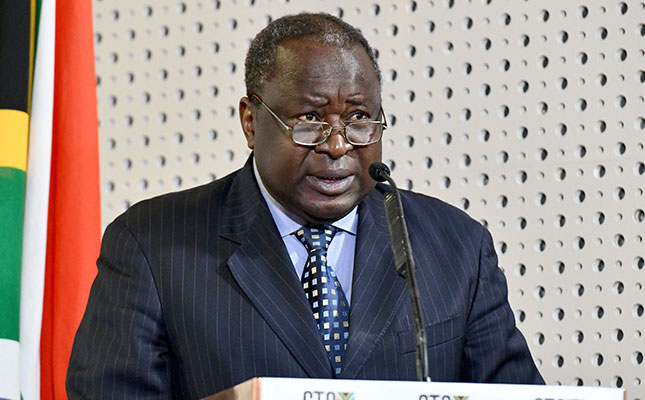 In a statement, which clearly outlined the perilous state of South Africa's national finances, made worse by the economic strive that resulted from the national lockdown to contain the coronavirus disease (COVID-19) pandemic, there was some good news for the farming sector.
It was announced in the Supplementary Budget, which the Minister of Finance Tito Mboweni described as "a bridge to the October 2020 medium-term budget policy statement", that R3 billion had been allocated as an equity investment to recapitalise the Land Bank.
This was over and above government guarantees of R5,7 billion, which had not been sufficient to enable the bank to raise adequate funding, and to prevent the entity from defaulting on its debt obligations on 1 April.
Trouble at the bank, which holds just shy of 30% of South Africa's agricultural debt, started to intensify in January this year when Moody's Investor Services downgraded the Land Bank deeper into junk status or sub-investment grade, from B1 to B3. The downgrade led to a significant liquidity shortfall as numerous investors did not refinance debt.
Following the news of the downgrade and the bank defaulting on its debt, several agricultural organisations appealed to government to provide support that would enable the Land Bank to continue operating.
In a statement released earlier this year, Aggrey Mahanjana, the group managing director of the National Emergent Red Meat Producers' Organisation (NERPO), asked government to "rescue" the Land Bank. He said the bank was still a "viable and appropriate vehicle to provide a service for developmental support".
Mahanjana said at the time that there was "little appetite [for] agriculture from the commercial banking institutions", and added that by stepping in to support the Land Bank, government would in effect also be acting in the best interest of poor and marginalised communities.
A similar call was made by commercial farmers' organisation Agri SA, which said that should the Land Bank fail, it could expose the country to a "substantial systemic risk with dire consequences for commercial farmers, job creation and food security".
According to Nicol Jansen, chairperson of the Economics and Trade Centre of Excellence at Agri SA, while other failing state-owned enterprises had already received consecutive bailouts, the Land Bank was "much more deserving of government support".
This was due to the role it played within the agriculture sector, and, in turn, the vital role of agriculture to South Africa's food security and the broader economy.
According to the Supplementary Budget Review that was published by the National Treasury, restructuring plans for the Land Bank, which were still being finalised, would inform possible further funding requirements to ensure the bank's sustainability.
Responding to the announced in the Supplementary Budget, Mahanjana said that "money alone is not entirely the solution" and he urged the Land Bank to "come to the party and ensure that it implement the turnaround strategy that will remain biased towards the smallholder farmer in South Africa".