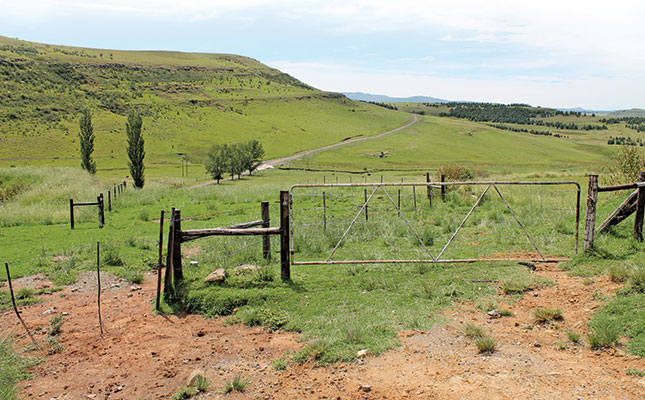 The final report by the Expert Advisory Panel on Land Reform and Agriculture, which was recently published for public comment and was intended to guide the future dialogue around land reform in South Africa, has not been met with overwhelming support from organisations representing commercial farmers and agribusinesses.
READ Parliament must right land expropriation detour – Motlanthe
Dan Kriek, one of the members of the advisory panel and president of Agri SA, and fellow panel member Nick Serfontein, a commercial farmer and chairperson of the Sernick Group, published an alternative report on the same day as the panel's report was published.
Their report explained in detail the aspects of the panel report they supported, and those on which they failed to reach agreement.
One of the main points of contention has been the panel's support to amend Section 25 of the Constitution to allow for expropriation without compensation.
The panel report proposed that the Expropriation Bill of 2019 be finalised, and that expropriation without compensation be "understood [as] one of several targeted land acquisition strategies".
READ Minimising the impact of land development
It proposed that zero compensation could be applied in respect of expropriation of land that, among others, had been abandoned, was hopelessly indebted, and was purely held for speculative purposes, as well as land unutilised and held by state entities, land obtained through criminal activity, land already occupied and used by labour tenants and former labour tenants, informal settlement areas, inner-city buildings with absentee landlords, and farm equity schemes.
Other controversial proposals included the suggestion that a Land Tax Inquiry be appointed to consider national policy aimed at imposing rates on agricultural land "to disincentivise the retention of unproductive landholdings".
"The tax system must be premised on the recognition that land must serve a social function," the report said.
The panel also suggested that an in-depth assessment be conducted into the application of land ceilings.
READ Rural human settlements could threaten farmland – report
"Consideration should be given to the imposition of land ceilings to limit the total area of land that anyone may own, so as to limit and reverse the trend towards concentration of land ownership," the report said.
Dr John Purchase, CEO of Agbiz, said that while Agbiz did not agree with certain recommendations, including the amendment of the Constitution, robust discussion had characterised the deliberations of the panel. "Agbiz believes the report takes the debate on sustainable land reform forward," he said.
Receive daily news updates via WhatsApp.