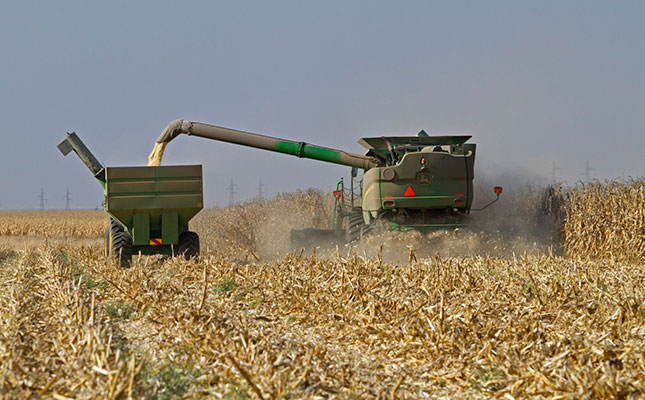 The decision by the South African Reserve Bank Monetary Policy Committee to lower the repo rate to 6,5%, down from 6,75%, will affect different role players in the agriculture value chain in different ways.
This was according to Francois Strydom, chairperson of Agbiz and also group CEO of Senwes.
Strydom said the announcement by Reserve Bank Governor Lesetja Kganyago that interest rates would be reduced by 25 basis points would definitely be welcomed by heavily indebted farmers.
The flip side, though, was a negative impact for people who operated in a cash or investment-based environment.
"The entire investment world is negatively affected by a reduction in the interest rate. It depends on where in the value chain you are operating, and what your specific financial position, as a business or individual, is looking like," he said.
Strydom added that the composition of a specific business would also come into play. He used Senwes as an example, saying that on the one hand the company had a large debtors' book, but another part of the business was input-based.
"One is looking at a mix of positives and negatives that could end up leaving you in a neutral position," he said.
Making the announcement Kganyago said the central bank had lowered its growth expectations for 2019.
"The Reserve Bank now expects growth for 2019 to average 0,6% [down from 1% in May]. The forecast for 2020 and 2021 is unchanged at 1,8% and 2% respectively," he said.
Headline inflation of 4,4% was forecast for 2019, shaped by electricity, food and fuel price inflation. Fuel price inflation was expected to average 3,2% this year, but could peak at over 13% in the first quarter of 2020, he said.
"Although food price inflation has continued to surprise on the downside, it is expected to start rising from the end of 2019 and to peak at 5,6% in the second and third quarters of 2020," he said.
Kganyago also highlighted global factors such as oil prices, as well as global GDP dynamics that had affected the decision to reduce interest rates.