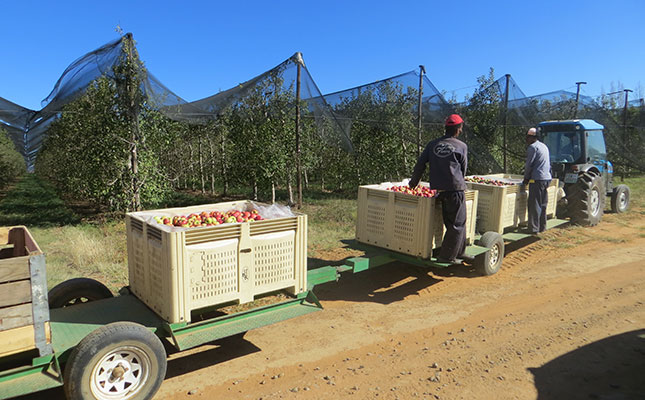 Two of South Africa's national agricultural organisations have expressed opposing views on the new national minimum wage due to come into effect on 1 March.
Thulas Nxesi, minister of Employment and Labour, announced on Monday that as of the beginning of next month, farmworkers would be entitled to a minimum pay of R18,68/hour. This was 3,8% up on the R17,97/hour minimum wage that farmworkers were earning currently.
Louis Meintjes, president of TAU SA, said that while the new minimum wage for farmworkers would be "far below" the 12,5% increase sought by labour unions, the minimum wage legislation was doing more harm than good. He said that South Africa's unemployment rate was at 29,1% in the fourth quarter of 2019, with approximately 40% of South Africans between the ages of 15 and 34 being unemployed.
"If someone is willing to work as a farmworker for R2 500 [per month], for example, instead of the enforced R3 360 per month, because that is what the farmer can afford, you are giving that person the dignity not to be dependent on a [social] grant or begging to survive.
"When more than one person in a family can work, the combined income of that family is, of course, higher than when only one person in the family can work for a higher rate. Contrary to popular belief, farmers do care for their workers and do want them to have better lives. But making it more difficult to employ workers is counterproductive,"  Meintjes said.
Jahni de Villiers, policy head of the Labour and Development Centre of Excellence at Agri SA, said that at this stage, the soon-to-be increased minimum wage for farmworkers was fair.
"We don't believe that it will add pressure on employers or cause job losses in the agriculture sector. Agri SA is making sure that all of its members know exactly what the new minimum wage is going to be and that they adhere to it," De Villiers told Farmer's Weekly.
At the time of publication, the African Farmers' Association of South Africa had not responded to a request from Farmer's Weekly for comment.