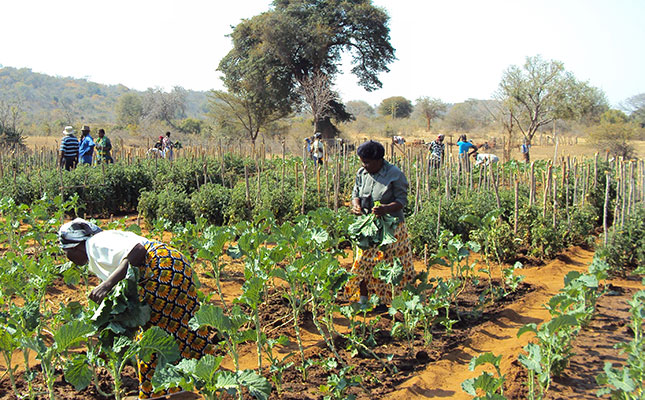 Small-scale farmers whose applications for relief funding from the Department of Agriculture, Land Reform and Rural Development (agriculture department) were successful, are expected to start receiving vouchers for agricultural inputs from 8 May.
These farmers, with an annual turnover of more than R20 000, but not exceeding R1 million, will be able to procure inputs from various retailers, wholesalers and co-ops using the vouchers, according to a statement issued by the department.
Small-scale farmers at risk, due to the impact of the coronavirus disease (COVID-19) pandemic lockdown restrictions currently in place in South Africa, was able to apply for assistance to the COVID-19 Agricultural Disaster Support Fund for Smallholder and Communal Farmers.
The fund included R800 million to be distributed to qualifying applicants, as well as an additional R400 million that had been allocated to provide assistance specifically to farmers who were registered beneficiaries of the Proactive Land Acquisition Strategy (PLAS) programme.
In the statement, Minister Thoko Didiza of the agriculture department, said that 42 444 applications had been received.
The department had subsequently made supply arrangements with interested wholesalers, distributors, agribusiness outlets and retailers for the emergency procurement of specific agricultural production inputs, to enable smallholder and communal farmers to complete the current production cycle.
The value of the purchase vouchers to be received by approved applicants will be capped at
R50 000 per farmer for the production of specified commodities, the statement said.
During the application process, it had been reported that some farmers had not been able to submit applications due to movement restrictions and lack of access to online and other facilities.
This resulted in the National Emergent Red Meat Producers' Organisation (NERPO) calling for the deadline to be extended.
In the statement, Didiza urged all those farmers who could not submit their applications not to despair, as additional assistance programmes for the 2020/2021 financial year would be announced soon in an attempt to try to reach as many farmers as possible in all provinces.