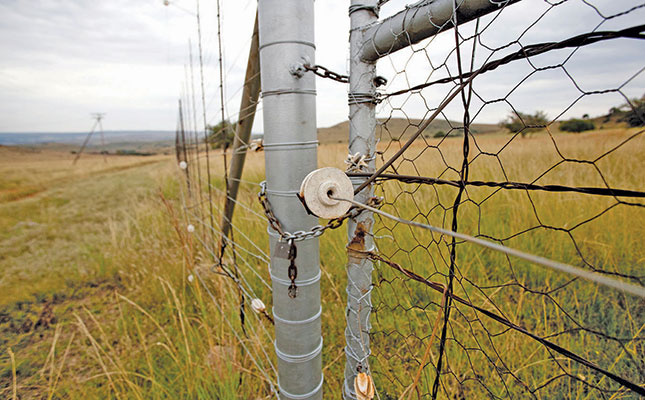 Mpumalanga Agriculture has expressed concern about some government leaders and members of the public pre-judging the five accused who have appeared in the Piet Retief Magstrates' Court in connection with the killing of two men on a farm in the district earlier this month.
A statement issued on Wednesday, 21 April by the association's executive committee called on politicians, community leaders, civic organisations, the media, and members of the public to refrain "from making provocative and polarising allegations that incite tensions among communities". This would ensure that the correct suspects responsible for the "tragedy" on 9 April be charged and prosecuted for the offences.
According to a statement issued by the South African Police Service (SAPS) in Mpumalanga on 9 April, a small group of men went to a farm in the province's Dirkiesdorp area to request employment as seasonal workers. The farm owner reportedly told the men that they were not welcome on the farm.
The SAPS statement added that as the group was leaving the farm, they realised that one of their counterparts was not with them. They returned to find that the farm owner and other suspects were allegedly holding the missing man against his will.
"It is said that as the [reported job seekers] demanded that [the suspects] let [the captive man] go, a scuffle broke out during which two men were shot and died at the scene. Three other men are said to have also sustained serious injuries," Mpumalanga SAPS spokesperson, Colonel Donald Mdhluli, said in the statement.
Mdhluli named the two victims, brothers Mgcini (36) and Zenzele Coka (39).
Othard Johann Klingenberg (53), Daniel Cornelius Malan (38), Cornelius Lourens Greyling (25), Ignatius Michael Steinberg (31), and Zenzele Yende (48) were charged with murder and assault with intent to inflict grievous bodily harm.
Monica Nyuswa, spokesperson for the National Prosecuting Authority in Mpumalanga, told Farmer's Weekly that while the suspects had not yet been asked to plead, the bail hearing that took place on 18 April and 19 April had been set for continuance on 26 April.
She added that more arrests were imminent in the matter, but declined to reveal the identities of those who would be arrested. No charges had to date been brought against any of the surviving job seekers.
Mpumalanga Agriculture's statement said that following the fatal shooting incident on Pampoenkraal Farm, the organisation had received a complaint from a farmer in the Dirkiesdorp area that 1 500 bales of fodder had been burned in what was suspected to be arson stemming from heightened tensions in the local community.
Robert Davel, CEO of Mpumalanga Agriculture, told Farmer's Weekly that he had received unconfirmed reports that a number of farmers not involved in the shooting incident had been victimised or threatened on social media, with their names and photographs allegedly published alongside.
Davel also highlighted a 12 April statement made by Mpumalanga's premier, Refilwe Mtshweni-Tsipane, in response to the Pampoenkraal Farm deaths in which she said, "It is extremely unacceptable that such incidents are occurring in our communities. The law must take its course and justice must be served. We cannot tolerate any acts of criminality and or racism in the province".
Mpumalanga Agriculture's statement said: "The present culture where certain groups are consciously declared guilty or not guilty without [first] confirming the facts and without trial, as in the case of the Pampoenkraal incident, contributes to increased tension, polarisation, and lawless behaviour.
"To prevent a repeat of the incident on 9 April at Pampoenkraal, the SAPS is requested to stop [these] lawless and intimidating acts by criminals immediately by applying the law without fear or favour."
Davel added that Mpumalanga Agriculture and other industry organisations had recently held a constructive meeting with leaders of Mpumalanga's Department of Agriculture and Land Administration, in which it was agreed that they should all work towards restoring calm in the Piet Retief area and surrounds.