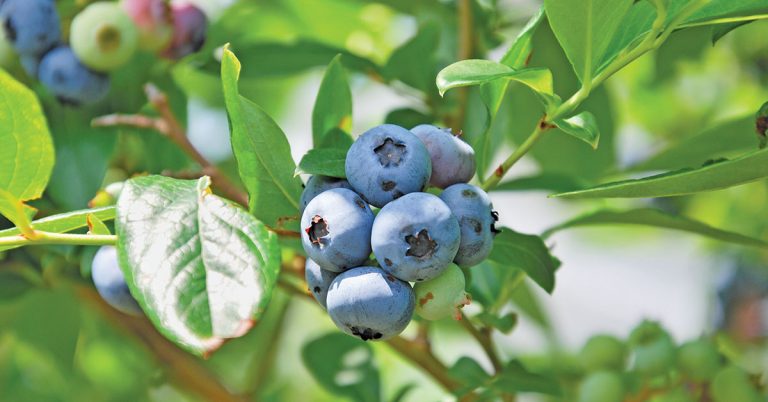 The blueberry industry could see double-digit growth if quality and consistency issues currently plaguing the sector are addressed.
Blueberry consumption has doubled over the past five years to reach 650 000t annually, and is set to double again during the next five years to reach 1,5 million tons globally.
However, during a recent virtual symposium on blueberry quality hosted by Normec Foodcare, the industry was cautioned against sending substandard fruit to market if the sector was to maintain its growth trajectory.
Hans Liekens, sales director of Fall Creek farm and nursery, said consistency in flavour was a challenge for the fruit industry that processed foods did not have to contend with.
"Taste, firmness and decay can vary from one berry to the next. Since blueberries are a popular snack, and a highly priced one, we need to ensure that the consumer has confidence in choosing our product."
He noted that if a consumer had a bad experience eating blueberries, a repeat purchase was likely to take place only six to 10 weeks later.
"This has a massive impact on the market, especially if you're only on the market for [fewer] than 10 weeks."
Karin Gorree, director of quality and business development at Normec Foodcare, noted that among consumers in the Netherlands, quality played a bigger role than price in blueberry sales.
"After strawberries, blueberries are the most popular summer fruit in the Netherlands. To maintain this ranking, and improve it, we need to pay more attention to issues such as decay, berry texture and sweetness.
"In Germany, the quality of appearance rating for the 2019 season was 6,5 out of a score of 10. This is not good enough. People buy blueberries as a treat, and since it is expensive, they expect a good experience.
"In the Netherlands, taste received a score of 6,8 out of 10 across the season. Some 33% said the berries tasted bland, while 25% said the texture was soft and mealy."
Gorree's research indicated that 8% of the Netherlands' blueberries come from South Africa.
"We also found that South Africa ranked the highest in terms of quality fruit and firmness of the berries, with the majority of soft fruit originating in Chile."
Liekens said factors affecting the quality of blueberries included variety, plant quality, cooling systems, and cold chain management.
"Ten years ago there were limited areas where blueberries would be grown. Now they are being grown everywhere, from regions with high chill units to those with no chill units at all. This requires matching the right genetics to the right region to get the best-quality fruit.
"Farmers need to stick to their optimal growing windows, rather than try to extend the season and inevitably deliver suboptimal quality."