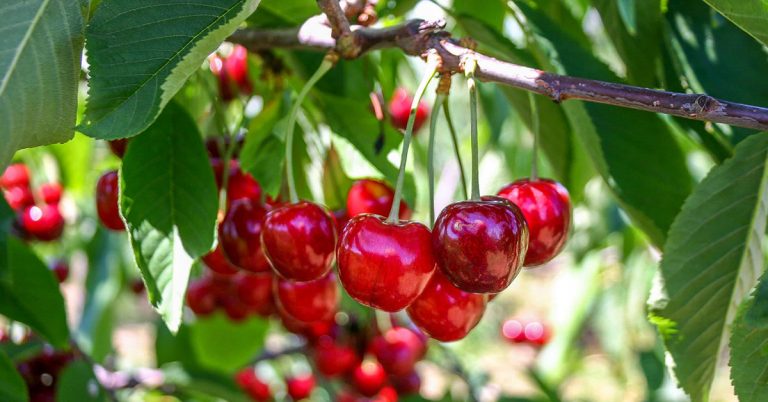 Many farmworkers in the north-western US have started working during the night to avoid temperatures as high as 42°C, due to an unprecedent heatwave that has engulfed this region of North America since late June.
The states of Washington and Oregon and parts of Idaho, Wyoming and California have been affected, as well as British Columbia, northern Alberta and parts of Yukon and the Northwest Territories in Canada, according to authorities in the western US and Canada.
Environment Canada meteorologist Bobby Sekhon explained that the "heat dome" had been caused by a strong ridge of high pressure that trapped warm air underneath it, Canada's national news agency The Canadian Press, reported.
"Ridges of high pressure create hot spells in British Columbia most years but they typically occur in July or August. This year's ridge is much stronger and earlier than usual," he said.
The heatwave arrived just as about 10 million pounds (about 4,5 million kilograms) of fruit a day was being picked in orchards in Washington and other north-western states by tens of thousands of workers, The Seattle Times reported.
The blueberry- and cherry-picking season was reaching its peak in the second week of June. To prevent the extreme heat from spoiling their crops, some producers in Washington State started to accelerate their harvests in an attempt to pick the fruit as quickly as possible,
with some workers starting to work as early as 3am.
"The heat is dangerous, but so is working in the dark," a Facebook post by labour union, United Farm Workers said, explaining that "harvesters have to constantly move their ladders to reach the fruit and there are tractors in the orchards moving the bins".
According to a report on France 24, an agricultural worker from Guatemala died from heat-related causes in Oregon on 26 June.
The report said United Farm Workers was also concerned about "the lack of standards and protections for those working in the extreme heat". As a result, the union has arranged for volunteers to deliver bottles of cool water to workers in the fields.
James Michael, the vice president of an organisation of producers, the Northwest Cherry Growers and Washington State Fruit Commission, told Modern Farmer that most orchards used sprinklers to lower the temperature around fruit trees.
In Canada, spring wheat, a major export commodity, was also struggling on the Prairies, as well as in North Dakota, the biggest US producer of the crop. In that state, 50% of spring wheat was in a poor or very poor condition in the first week of July, according to the North Dakota Wheat Commission.
Although conditions varied widely across the Prairies, it was estimated that Canada's canola and wheat crops could be millions of tons smaller than was expected a few weeks ago, said Bruce Burnett, director of markets and weather information at Glacier FarmMedia.