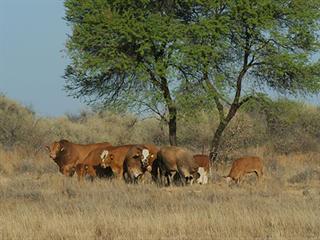 "The new regulations are mainly based on veterinary requirements. However, the fact of the matter is that Namibia's international health status surpasses SA's health status by far," he said.
"Namibian producers consequently do not understand the need for the new regulations. The solution for higher livestock producer prices lies in the growth of the SA economy and not in restrictions of importations from a small neighbouring country."
Schneider refuted the perception that Namibian livestock imports have a drastic influence on SA producer prices. "Namibian weaners, for example, amount to only about 11% of the total SA feedlot throughput.
"Namibian and SA producers should rather unite their efforts against meat imports from countries which either produce at lower input costs or are subsidised by their governments."
The new regulations regarding the importation of cattle, sheep and goats from Botswana, Namibia, Lesotho and Swaziland will be implemented on 1 May 2014.
The regulations were endorsed by several farming organisations in SA.