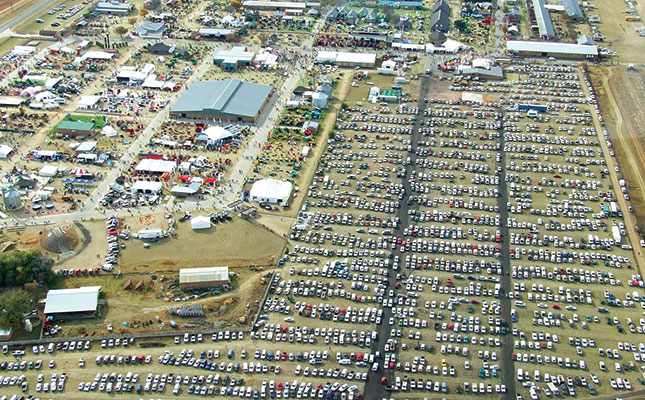 A decision on whether the 2021 Nampo Harvest Day will go ahead in a physical format will be taken at a meeting to be held on Thursday, 4 February.
The majority of large agricultural shows such as Nampo were cancelled last year due to the COVID-19 related lockdown regulations. The 2020 event, which would have taken place at Nampo Park near Bothaville in the Free State in May last year, was initially postponed to August but was ultimately cancelled.
It was replaced by the first Nampo Virtual, which took place in September last year and was hosted as an online event.
According to Toit Wessels, assistant manager for Nampo and marketing at Grain SA, a survey had been sent out to exhibitors to determine whether they would prefer a physical format for the 2021 event, and the results were expected to provide a clearer picture for the council meeting on 4 February.
Other subjects under discussion would be a possible change of the dates for the event, and the possibility of staging a smaller event. The outcome will be communicated to the industry once a decision had been made, he said.
"We would like to host a Nampo 2021 maybe not in May, but later in the year, [but will have to] wait for the decision."
Wessels said that the organisers would probably support a smaller Nampo, which would be run at 70% of capacity, with smaller numbers of people visiting the show, rather than hosting an online event again.
However, he said one of the challenges to hosting the event was that government was currently not allowing expos to be held, while COVID-19-related regulations with regard to gatherings of large groups of people also posed a challenge.
Some of the things that visitors could still look forward to at this year's Nampo, whether in physical or online format, would be exhibitors showcasing the latest vehicles and machinery, as well as new technology, Wessels said.