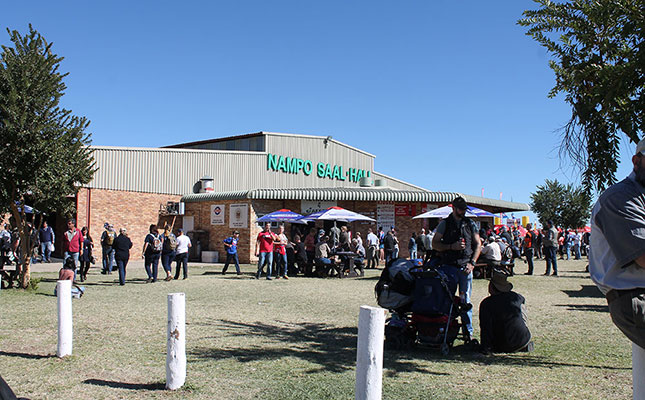 Nampo Harvest Day 2021 has officially been postponed to August. The event was initially supposed to be held from 11 to 14 May, but was now scheduled to take place on 17 to 20 August at Nampo Park in Bothaville.
This was according to a statement released by Grain SA. The statement also said that while Nampo would go ahead in a physical format in August, the show would be smaller than before, due to the COVID-19 pandemic.
READ Nampo survival guide
In the statement, GrainSA said that it was hopeful that government policies and guidelines would permit the postponed date.
"As the COVID-19 pandemic continues to rage across South Africa unabated, Grain SA continued to consult extensively with all stakeholders on the best way forward. The potential risk of further waves in the coming months cannot be discounted and Grain SA had to once again make the difficult, but responsible, decision to postpone [Nampo 2021]."
Grain SA said that it would reassess the new date on 1 June if necessary.
"We will continually evaluate the possibility of hosting the 2021 NAMPO Harvest Day in its original format, albeit with best practices in mind to ensure the safety of exhibitors and visitors alike," the statement said.
Toit Wessels, assistant manager for Nampo and marketing at Grain SA, said that the event would most likely be run at 70% of capacity. In the past, Nampo had attracted about 15 000 to 20 000 visitors a day.
READ Nampo Harvest Day to 'go virtual' in 2020
"However, for the time being we are waiting until June 1 as [this] will determine whether the day will continue or not."
In 2020, Nampo was also initially postponed to August from May; however, the physical show was eventually cancelled and replaced by Nampo Virtual, which took place in September. Wessels added, however, that Nampo Virtual would not run again.
Jannie de Villiers, CEO of Grain SA, said that the decision to postpone the event was a necessary one. "The health and safety of visitors, exhibitors, staff, sponsors and the entire agricultural community during [Nampo] are paramount and guided by these priorities and best practice."
Dirk Strydom, manager of grain economy and marketing at Grain SA, said that Grain SA would remain committed to applying risk-informed decision making and keeping all stakeholders informed every step of the way.
"While we're taking precautions and doing some things a little differently, our aim is to present a diversified agricultural trade exhibition [that benefits] our loyal and long-standing partners, the local communities and the broader agriculture sector as a whole."
Nampo Cape, scheduled for 8 to 10 September in Bredasdorp, Western Cape, and the Nampo Alfa show, scheduled for 30 September to 2 October at Nampo Park, Bothaville, were, as yet, set to continue on these confirmed dates.