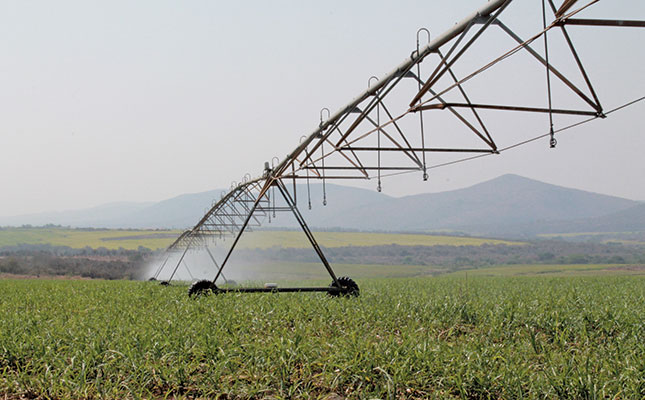 A greater dependency on technology, particularly on large-scale farming operations, has led to a dependency on electricity.
This can be in the form of basic production equipment, such as irrigation systems, or systems built to add value to primary produce, such as storage and processing.
The fresh produce and meat industries, for example, would fall apart without cooling facilities. In fact, for optimal functioning of these facilities and an uninterrupted cold chain, the electricity supply cannot even afford to be intermittent.
To give another example, if a grape or fruit grower depends on electrically powered irrigation to control the microclimate on the land, and load-shedding takes place when the temperature rises to, say, 40°C, the farmer could lose the entire crop.
An erratic energy supply also subjects agricultural equipment to uneven power spikes and can lead to serious damage.
Finally, uncertainty about the power supply can affect a farmer's ability to plan properly.
Solar power, generators, and wind turbines
Blackouts require alternative sources of energy, and the only way for farmers to ensure a constant supply is by investing in alternative sources of electricity, such as solar-generated power, generators and wind farms.
At the same time, farmers need to re-evaluate their consumption patterns and, where possible, reduce their dependency on electricity. Smart building methods, for example, can reduce dependency on electrical cooling or heating by using effective cross-ventilation.
It is possible to obtain insurance cover for the replacement of generators and the like; in general, though, farmers should avoid becoming dependent on a single power supplier.
Advantages of amortisation and insurance
The first step in planning a suitable alternative energy solution is to understand the level of usage.
Some of the solutions available to farmers are expensive and capital-intensive, but they do have an ability to offset these initial costs over a longer period as a result of the savings they create.
Importantly, any infrastructure established for an alternative energy solution should be appropriately insured as they are normally exposed to adverse weather conditions. If they fail or are lost, the farmer will be back to square one.
As noted, being dependent on a single supplier in any situation is risky. A combination of sources, with suitable backup and contingency plans, supported by an appropriate insurance programme, is the best choice.
The solution should also be scalable, to cope with growth. When planning capital expenditure, the farmer should therefore make provision for expansion.
There is a variety of solutions for individuals and smaller businesses to create capacity for their own needs and even scale it to support the national grid. But most of us still need the bulk supply Eskom offers.
One can argue that there are all sorts of factors affecting the success, or failure, of Eskom, such as problems occurring at the Medupi Power Station, distribution inefficiencies, municipalities not managing revenue collection properly, and the impact of corruption and cable theft.
The reality, though, is that Eskom is a national asset and crucial to our country's future well-being. The farming industry should support any sensible effort to ensure a continuous delivery of power.
However, independent power producers should be able to contribute to the national grid, and individuals should be allowed to develop and implement safe alternative solutions within a framework that acknowledges interdependencies between Eskom and other suppliers of power.
Andries Wiese is head of the Agri Division at Hollard Insurance. For more information visit, www.hollard.co.za.

The Hollard Insurance Co. Ltd, a Licensed Non-Life Insurer and Auth.FSP.