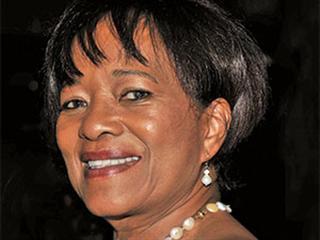 The Department of Agriculture, Forestry and Fisheries (DAFF) recently appointed Professor Edith Vries as its new director-general (DG) after functioning without a permanent DG for more than a year. The previous DG, Langa Zita, was suspended in June last year after occupying the post for less than two years. According to a statement from DAFF, Vries has experience at management level in the private and public sectors and was described as a "developmental strategist", but she had no previous knowledge of or involvement in agriculture.
Organised agriculture
Because of Vries's lack of expertise in agriculture, leaders of farmers' organisations have not responded too enthusiastically to her appointment. They have however expressed their willingness to work with her and help her gain an understanding of the complexities of the sector.The general-secretary of the African Farmers' Association of SA (Afasa), Aggrey Mahanjana, told Farmer's Weekly he was reluctant to comment on the appointment, because Afasa had not been asked to provide input during the selection process.
He said Afasa would work with Vries if she was willing to co-operate with organised agriculture. "She is joining DAFF at a very difficult time. The department faces a serious lack of skills and expertise and as a result is struggling to implement the programmes that fall under its mandate," said Mahanjana. He added that they hoped Vries would be able to transform the department so that it would function to the benefit of the agricultural sector.
Shift in focus for DAFF
Johannes Möller, president of Agri SA said agriculture minister, Tina Joemat-Pettersson's decision to appoint a DG with a background in social development rather than agriculture, reaffirmed the minister's commitment that DAFF would focus more strongly on household food security."While household food security is important, it may be problematic to focus all the attention on programmes that promote household food security, like food gardens and community farming initiatives.
"In a country where more than 60% of the population is urbanised and unable to produce its own food, one risks jeopardising national food security which can only be achieved through a thriving commercial farming sector," Möller said.
He said while it was encouraging to note that Vries had good managerial skills, her appointment suggested the minister had little understanding of the complexities of the agricultural sector.
"It would be wrong to underestimate the intricate nature of farming and I am not convinced that appointing someone with absolutely no background in agriculture in the DG position for DAFF was the right move." However, like Mahanjana, Möller said Agri SA would offer Vries a hand of friendship and give her the support she needed.
Timing
Wouter Wessels, spokesperson for the deputy-minister of agriculture, Dr Pieter Mulder, said the deputy-minister was not involved in the selection process for the new DG. "It is a pity she has no background in agriculture, but her managerial skills and experience at the Department of Social Development counts in her favour," Wessels said.
He added that Mulder believed that since there were less than eight months left of the current term of government, the appointment of a new DG should have been delayed until after the next general elections early next year, when a new minister may be appointed.
Expertise needed
Members of Parliament's portfolio committee of agriculture, forestry and fisheries had a similar reaction to Vries's appointment. They said that while they regretted her lack of experience in agriculture, they were encouraged by her track record as a manager and strategist. ANC-MP Salam Abram, said since 2009 the department had had three permanent directors-general (including Vries) and five acting directors-general.
"The department is in disarray and in urgent need of stability that will hopefully lead to accountability. "The new DG will have her work cut out to get the department back on track." Abram said Vries should meet representatives of organised agriculture as soon as possible so that she could begin to understand the challenges facing agriculture in SA. Annette Steyn, DA-MP, said she was disappointed that a DG with no experience in agriculture was appointed, since one of DAFF's challenges was a lack of expertise.
Follow Denene ob Twitter @agri_erasmus