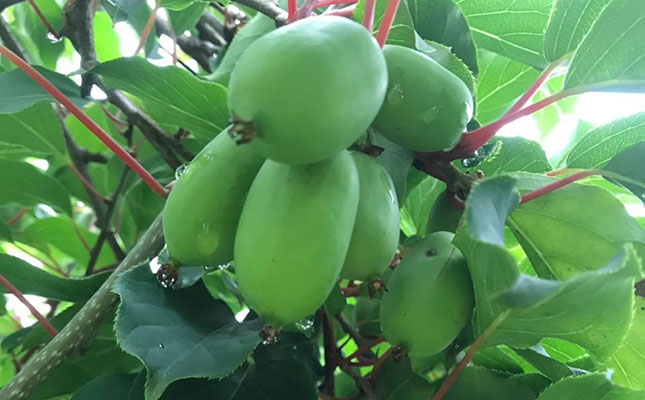 There is a novel opportunity for South African farmers to enter the kiwiberry fruit market, which is relatively unknown locally. This is according to Wouter le Roux, owner of fresh produce export company It'sofresh.
Le Roux said he was aware of only one kiwiberry grower in South Africa, and that this was the first season for exports. The target market was Europe, as consumers there were familiar with the product.
He added that the export window was very short, at three to four weeks, and New Zealand and Chile were South Africa's main competitors.
Le Roux said there was an opportunity to grow production, but it was paramount that great care be taken to ensure quality.
"The countries we compete with supply excellent-quality [kiwiberry], and a farmer who decides to grow it in South Africa must have the correct packhouse, and cooling and transport facilities."
The current harvesting season had been delayed due to heavy rainfall, and should end around mid-March, he said.
Danie Meyer, owner of the Nooyenskopje farm in Magoebaskloof, Limpopo, said kiwiberry was an extremely niche product with a small market, but one that was growing.
"[Nooyenskopje] currently produces 1ha of kiwiberry, with another 1,5ha set to come into production in the next few years."
The average yield over the past three years had been between 2t and 3t, and this year the farm would export the majority of its crop, with only a small quantity destined for the local market.
Meyer said that although kiwiberry and kiwi fruit were related, the kiwiberry was slightly larger than an olive and had soft, smooth skin, unlike the kiwi fruit. His farm produced three varieties: Thai, Wha and Rua.
He added that there was room for growth, but the kiwiberry had to be cultivated in a colder climate. Production was also highly labour-intensive, due to the size and fragile skin of the fruit.