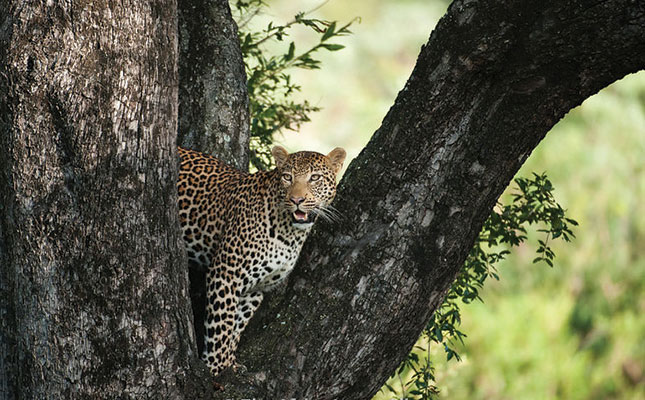 Farmers in Limpopo are plagued by leopards that prey on their livestock. But solutions to the problem are few and far between, as the only control method appears to be shooting the predators.
However, this can only be done legally through a laborious permit system.
Douw Pelser, a cattle farmer near Lephalale, told Farmer's Weekly that seven of his calves had been attacked by leopards during the past year. In the previous year, he had lost
22 head of cattle in this way.
"You don't want to know what the damage has [amounted to] so far. There's a big problem in the area, but the nature conservation [department] doesn't want to acknowledge the extent of the problem." Pelser said in order to shoot the predators, a farmer had to apply for a permit. This required proof of the damage done, including photographs of the leopard caught in the act.
"This is very difficult to do, and even if you succeed, the process of getting the permit can take weeks, during which time the leopard has moved on."
Chris Nghenabo, head of nature conservation at Limpopo's Department of Economic Development, Environment and Tourism, said the department was not aware of any problems caused by leopards.
"We haven't received any official reports and are not aware of farmers shooting leopards."
He added that while leopards had not officially been declared a protected species, there were a limited number of permits allocated for shooting them in order to protect wild populations.
"Every year a census is done to estimate the number of leopards in the country; the permits are then allocated accordingly. This year, there are only 10 permits for shooting leopards in the whole country."
Pelser concurred that protecting leopards was important and processes were needed to conserve them in the wild.
"But from a farmer's point of view, the system is problematic. Because of all the checks and balances to get a permit, [while it's being] issued, even if it does [ultimately] get issued, the leopards continue [to attack] my cattle."
He added that he went to great lengths to keep his cattle safe, placing them in a kraal close to his house at night.
"But the leopards find a way to get in. There's little we can do, as it seems the leopards are prevalent all over the province, so moving to another area isn't even an option."