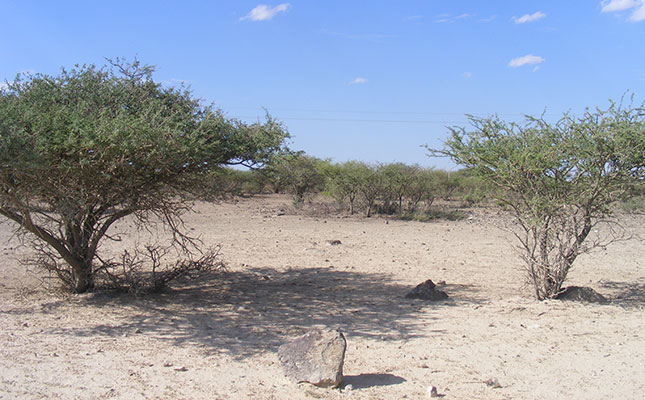 Agri Northern Cape welcomed the announcement by Deputy President David Mabuza that R30 million would be made available for the procurement and distribution of animal feed to the drought-stricken province, said Nicol Jansen, Agri Northern Cape president.
Mabuza recently visited Aggeneys in the Khai Ma Local Municipality as part of the land reform and integrated farmer support programme.
Apart from the R30 million that has been reprioritised by the state for fodder, Mabuza said government had committed itself to provide assistance for the production of fodder to augment the fodder bank established by the province.
Jansen also welcomed government's undertaking to increase the capacity of water provision by drilling more boreholes. He said water levels in boreholes all over the province were becoming alarmingly low. Existing holes needed to be sunk lower and new holes were of the essence.
"Primary producers cannot afford to maintain and expand water infrastructure because of the drought. They are financially strapped and just do not have the money to spend on anything but the bare essentials," said Jansen.
"To stabilise the economy of the province," he continued, "we need at least R425 million, according to the calculations of our provincial agriculture department. From the side of organised agriculture we will continue to put pressure on the state to provide sufficient funds to get the province back on its feet economically and financially."