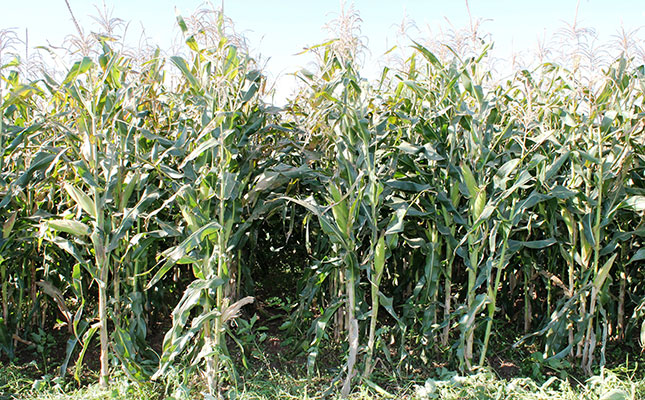 Reactions have been mixed to news that South Africa's minister of agriculture Thoko Didiza has upheld previous refusals to allow the general release of Bayer's triple-stacked genetically modified (GM) maize seed technology for production in the country.
According to a statement issued by the department, the initial refusal, made by South Africa's Executive Council for Genetically Modified Organisms, was appealed by Monsanto South Africa, which developed and owns the MON87460 x MON89034 x NK603 maize seed.
During this appeal, Monsanto International was acquired by Bayer International.
The statement added that the appeal was heard by the Appeals Board for Genetically Modified Organisms, which upheld the refusal.
Didiza reportedly agreed with, and signed off on, both the executive council's and appeals board's decisions.
Reasons given by the agriculture department's statements for these refusals included that kernel counts per row and kernel counts per ear showed no statistically significant differences between cobs of Bayer's triple-stacked GM maize and that of "conventional maize in water limited conditions"; the yield benefits associated with the GM maize were "inconsistent" and in some trials the GM maize had lower yields than conventional maize, and the insect resistance data presented for the GM maize was "insufficient since it was only collected from one trial site for two planting seasons".
Bayer Southern Africa spokesperson Magda du Toit told Farmer's Weekly that her company found Didiza's decision to be "unfortunate and disappointing".
Triple-stacked GM technology, which has been commercially available to growers in the US for several years, "would have provided South African farmers with maize that had effective control of weed and insect pressure, and that could also perform under water-related stress," said Du Toit.
Meanwhile, a statement issued by the African Centre for Biodiversity (ACB) welcomed Didiza's decision on what the statement described as "Monsanto's bogus drought-tolerant maize project".
The ACB's director, Mariam Mayet, said, "The data [from the trials] exposes the twisting and manipulation of science by Monsanto to promote sales of their ineffective, reductionist GM products for complex environmental, political and socio-economic challenges, such as climate change and poverty".
The agriculture department said that the appeals board had recommended that local trials of the triple-stacked GM maize were needed across more sites and seasons "to demonstrate the efficacy of the drought tolerance gene".