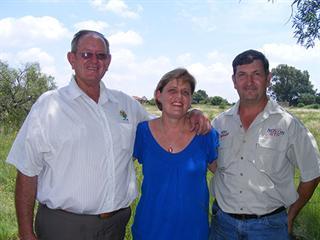 "How can one ever thank all the donors for this noble gesture?" he asked. The 42 females, four calves and two bulls were donated by his fellow farmers after 65 of his Bonsmara cows and calves were killed by lightning in the hilly area near Swartruggens on 14 January.
Victor said the cattle were moving up a koppie in single file, following a cattle track at the time.
"They were felled down all along the track as they were walking. Carcasses were strewn next to the track for nearly 120m. It was probably the saddest sight I've seen in my career as a farmer."
Chairperson of the Mooirivier study group in Potchefstroom Johan de Jager said the group's members donated four cows. "It was the right thing to do. It was a question of casting one's bread on the water. It's our responsibility as farmers to stand together," he added.