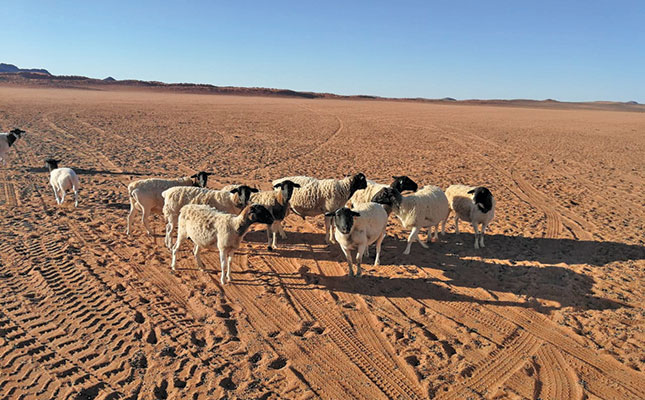 According to Sybil Visagie, convenor of the Save the Sheep drought-relief organisation, many farmers were experiencing very serious cash-flow challenges and found it extremely difficult to rebuild their herds.
READ Rolling blackouts: SA irrigation farmers at the risk of losing all
"Although [any rain is welcome], most fell outside the region's traditional rainy season and growth period of March and April. This significantly affected the regeneration of the veld, and means that farmers have to continue feeding their flocks. Sheep numbers have declined by as much as two-thirds during the past 12 years," she told Farmer's Weekly.
She added that because of the low livestock numbers and the drought's financial and economical impact on producers, they were retaining as many of the ewe lambs as possible in order to increase sheep number.
This was resulting in serious cash-flow problems, making it very difficult to meet their financial obligations.
READ Using the drought to up your game
According to Visagie, Save the Sheep's objectives were to keep as many farmers as possible on their land by supporting them to regain financial independence. This was done through the distribution of animal feed, among other initiatives.
"We insist on providing the best-quality feed possible, high in protein and energy. The objective isn't simply to keep the livestock alive, but to get the farmers back to a sustainable farming level.
"We're eternally grateful to Gift of the Givers, which subsidises bags of high-protein small-stock pellets at R53/bag. This lessens the financial output from the producers' side immensely," she said.
Although areas such as the Upper Karoo and the Groot Karoo had received rain during the past year, Namaqualand, a small part of Boesmanland, and the Richtersveld were still exceedingly dry.
"We really need help. We require assistance in any form to support the farmers so that they can increase lambing percentages and regain some of what they lost because of the drought.
"The severe rainstorms we experienced during December also exacerbated the desperate plight of farmers along rivers such as the Renoster and Fish. They suffered tremendous flood damage, and simply don't have the money to rehabilitate the flooded areas to their previous potential," Visagie said.