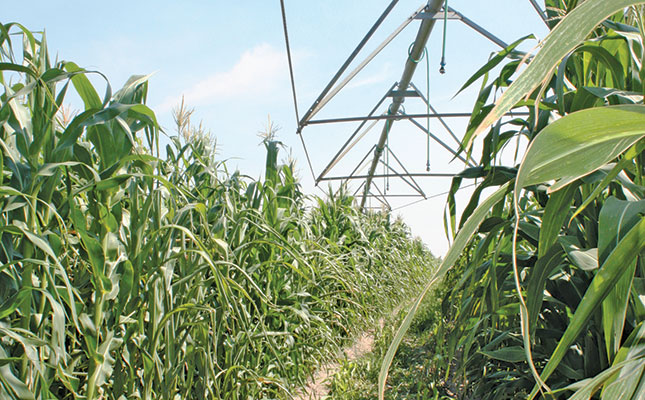 There is cautious optimism that a government-subsidised crop insurance scheme will materialise in the near future, according to Jannie de Villiers, CEO of Grain SA.
De Villiers said that the South African Insurance Association, the representative body of the short-term insurance industry, had already provided Treasury with a comprehensive plan for subsidised crop insurance.
"We're now waiting on Treasury [to hear what] the amount [is] that will be budgeted, should the plan be accepted. It's [vital] that the subsidisation is market-related in order to make it possible for farmers to obtain insurance in times of need, such as drought," he said.
The idea of a state-subsidised insurance scheme had so far been widely accepted by all role players in the agricultural value chain, as well as government, he said.
"It's essential that grain producers receive support to [endure] the impact of droughts such as the devastating drought of 2016," he added.
Jaco Minnaar, chairperson of Grain SA, said crop insurance was exceedingly expensive at the moment. Farmers, particularly in the western parts of the summer grain production region, could not afford it.
Insurers were also increasingly negative about insuring crops because of growing risk due to adverse weather conditions, such as drought. This was further aggravated by the fact that insurers did not insure crops planted outside the optimal planting periods.
However, according to Phillip du Preez, head of agriculture at Old Mutual Insure, South African farmers' attitude towards crop insurance was changing.
With limited areas of arable land available for crop production, limited water resources, and the constant danger of drought, they had to take more notice of the various risks than ever before.
Up to a few years ago, crop insurance had been a grudge purchase, but farmers were now seeing it as more a necessity, Du Preez said.