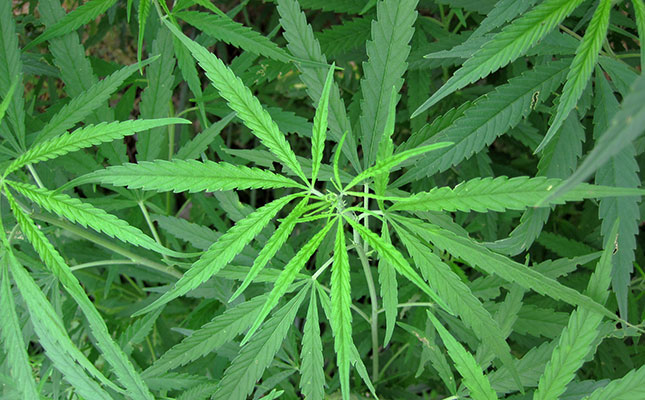 Almost two years have passed since Farmer's Weekly first published an article exploring the potential to establish a legal farming industry in South Africa for the production of medicinal cannabis.
Since then, we have been inundated with requests for more information about this industry.
It is not difficult to understand why there is so much interest in growing cannabis. The crop, evaluated on the economic opportunity it represents, can prove highly profitable for farmers.
According to New Frontier Data's (NFD) latest industry study, The Africa Regional Hemp & Cannabis Report: 2019 Industry Outlook, the estimated global market value of combined legal and illicit cannabis markets was about US$344 billon (R5 trillion) in 2018.
This is only slightly smaller in value terms than the global beef market, which is expected to reach about US$383 billion (R5,6 trillion) in value by 2025.
READ SA's cannabis legislation and horses
Africa accounts for 11% of the world's cannabis market value, at US$37,3 billion (R545 billion). At US$1,18 billion (R17,2 billion), South Africa has the sixth-largest market in value terms for cannabis in Africa.
To put this figure into perspective, the gross value of citrus produced in South Africa in the 2017/2018 season was roughly R18,5 billion. So yes, the economic opportunity presented by cannabis is huge.

However, unlike products such as beef and citrus, the road to developing a policy framework for the legal production of cannabis is far more complex, and the process is bound to take some time.
The danger in taking too long to develop appropriate legislation for the local farming of cannabis is that the industry will grow, albeit unregulated, and in the process, the benefits that small-scale producers may have enjoyed from it will be diluted.
Already the growing demand for medicinal cannabis in South Africa is being serviced by imports from countries where production has already been commercialised.
Despite the legislative shortcomings that still exist to fully regulate the use and cultivation of cannabis for medicinal use in South Africa, the industry is already beginning to grow.
According to the NFD report, in March this year, digital cannabis healthcare platform HelloMD announced that it was expanding into Africa, beginning in South Africa.
And in April, the South African Health Products Regulatory Authority issued its first medical cannabis cultivation licence to House of Hemp.
But, the report says, there are concerns over how much the South African medical cannabis industry can be controlled or shaped by pharmaceutical interests.
Any plan for establishing and regulating cannabis markets should consider how to bring people who are cultivating cannabis illicitly into the regulated market.
"These farmers already know how to grow the plant, and they are often those most in need of the benefits of legalisation."
The report also warns about the risk of "canna-colonialism", which would mean foreign operators taking advantage of Africa's fertile land and inexpensive labour to "reap major profits from the surging industry while limiting the economic benefit to locals"
For the latest News updates join the Farmer's Weekly WhatsApp Group.