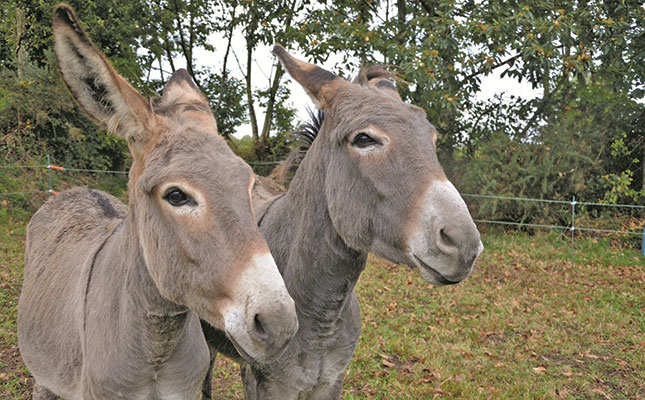 In China, the skins were being boiled down to a gelatinous stage and used in traditional medicines and as an aphrodisiac, he said.
"China's apparently insatiable demand for the continent's rhinos, elephants, pangolins [among other species], and now even its donkeys has had a terrible impact on [the continent's] fauna and flora so far.
READ How stress influences the health and behaviour of horses
"The fact that China continues to allow the market for these products to expand unchecked is alarming to the highest degree. I shudder to think what the outcome of this heinous trade in donkey skins is going to be," Verdoorn told Farmer's Weekly.
He said donkeys formed an essential part of the African economy. A large proportion of people on the continent were dependent on subsistence economies, and many used donkeys as transport and draught animals.
According to Financialexpress.com, donkey skins were boiled to produce gelatin for the highly sought-after Chinese medicine ejiao. This traditional medicine is said to be a cure for, among other ailments, insomnia and dizziness.
In South Africa there had been reports of a rapid decline in the donkey population due to illegal slaughtering to supply the Chinese skin trade. A recent study by researchers at the University of South Africa showed that the population had shrunk from 210 000 in 1996 to about 146 000 in 2019.
South Africa legally exported about 10 500 donkey hides to China every year, but the real quantity was believed to be much higher as smugglers tapped into the trade, the study found.
READ Using DNA sampling to deter stock thieves
According to the World Veterinary Association, the trade in legal and illegal donkey skins fuelled the threat of disease and compromised animal welfare due to inappropriate sourcing, handling, transportation and slaughter.
The illegal killing of donkeys for their skins was contributing to environmental pollution from abandoned carcasses, compounded by inappropriate waste disposal at the legal abattoirs, as only the skin was of value to the traders.
Due to the rising demand for skins, some West African countries had reported the total annihilation of their donkey populations.