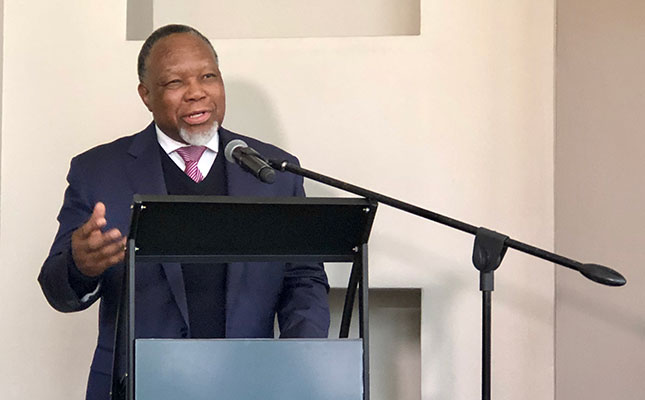 According to former president Kgalema Motlanthe, South Africa would not be able to build a thriving economy if private property rights became eroded.
Motlanthe, who chaired the High Level Panel on the Assessment of Key Legislation and the Acceleration of Fundamental Change, spoke at a recent meeting in Pretoria that was held to discuss progress made with the South African Agricultural Development Agency (ADA), which is being spearheaded by former constitutional development minister Roelf Meyer's In Transformation Initiative.
The report produced by the high-level panel recommended that there was no need to change the Constitution in order to allow for expropriation of land without compensation.
But Motlanthe said that soon after the report was presented to Parliament in November 2017, Parliament "went on a detour" when a resolution on the expropriation of land without compensation was adopted at the ANC's National Conference in December 2017.
"I hope that Parliament, when it returns from this detour of wanting to change the Constitution, will go back to the recommendations of the panel," Motlanthe said.
"Section 25 of the Constitution protects property rights. If property rights are not protected, you destroy value, and if there is no value in property, you cannot have a thriving economy, because people will not invest their resources and efforts into building assets," he said.
Referring to the ADA, Motlanthe said he firmly supported the initiative and believed it would go a long way to help expand the opportunities for black and emerging farmers in the country.
"President Cyril Ramaphosa has been consistent in calling for a revolution in agriculture to create jobs and alleviate poverty in rural areas," he said.
Meyer explained at the meeting that the purpose of the ADA would be to address the need for a sustainable and united approach to land reform.
"This agency will aim to empower black farmers to become successful, and to facilitate the transfer of skills and capital to them," he said.
Meyer said he had met with the new Minister of Agriculture, Thoko Didiza, to discuss the ADA, and while the minister has not given her formal support to the initiative yet, she did provide some implementation guidelines, which included following a district and commodity approach.
"The minister suggested that we do not start implementation of the initiative on a national basis, but rather focus on a district basis for implementation. She also said that we should look at which commodities would offer the best chance of success in the various districts, and she urged us to work with people who really wanted to farm successfully."
The minister also made it clear, Meyer said, that the state would not fund the initiative.
"We don't expect funding, but we do need government's support and collaboration."
This initiative had the potential to change South Africa if its implementation was successful, said Nick Serfontein, chairperson of the farming business the Sernick Group, and a member of Ramaphosa's Advisory Panel on Land Reform and Agriculture.
But, echoing Meyer's words, he said that in order to succeed, the initiative would need the support of government.
"Most commercial farmers want to get involved [in land reform and the support of black and emerging farmers], but they don't know what to do," Serfontein said.
Representing the Agri Sector Unity Forum, the group's deputy chairperson, Pitso Sekhoto, expressed his support for the ADA, but said it was imperative to involve all farmers, including black and white commercial farmers, emerging farmers and communal farmers.
"If it is not an inclusive process that involves everyone, it will not succeed," he said.
According to Meyer, the ADA was still a work in progress, but the initiative would hopefully be formally launched within the next few months.