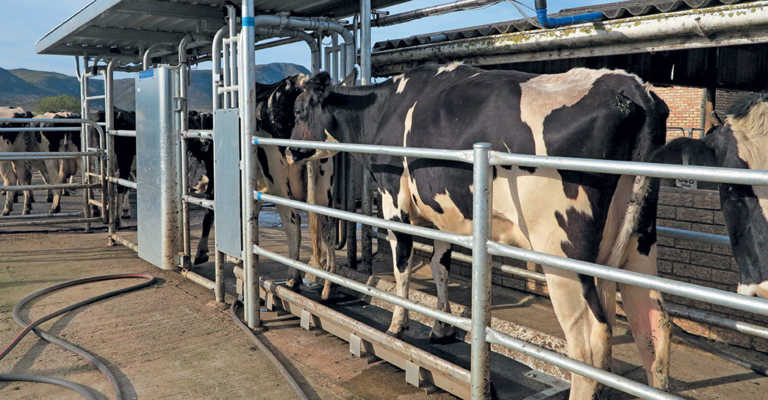 Mkwhebane committed to reopening the investigation during a recent appearance before the committee to present her office's annual report and budget.
READ Using 'cow power' to make your dairy farm self-sufficient
According to a statement, committee chairperson, Dr Mathole Motshekga, had specifically raised concerns about the investigation during a previous meeting in March.
Motshekga expressed concern that no steps had been taken since that meeting.
"No one is above the law. Everyone involved in allegations of mismanagement, maladministration or corruption must be investigated," he said.
After the meeting, Mkwhebane told the media that the new investigation would explore allegations against former premier, Ace Magashule, the current secretary-general of the ANC, and Mosebenzi Zwane.
The latter was agriculture MEC at the time of the alleged corruption and more recently held a position as mineral resources minister.
READ New start for land reform department?
Farmer's Weekly reported earlier this year that two senior provincial agriculture officials, the head of the department Peter Thabethe, and general manager of district services, Dr Takisi Masiteng, were among eight suspects who appeared in the Bloemfontein Regional Court in February.
Other suspects were Kamal Vasram, director of the company Estina, Varun Gupta, Ashu Chalwa, Nazeem Howa, Ronica Ragavan, CEO of Oakbay, and Seipati Dlamini, a former official at the provincial agriculture department, who was later appointed to a senior position at the Department of Mineral Resources under Zwane.
Several companies were also listed as accused, namely Estina, which was the implementing agent for the Vrede Dairy project, Oakbay Investments and Aerohaven.
That case was postponed to 17 August.
More recently, the Asset Forfeiture Unit reportedly obtained a restraint order from the Bloemfontein High Court to enable the unit to start attaching assets belonging to the Gupta family and that was linked to the accused in the Vrede dairy case.