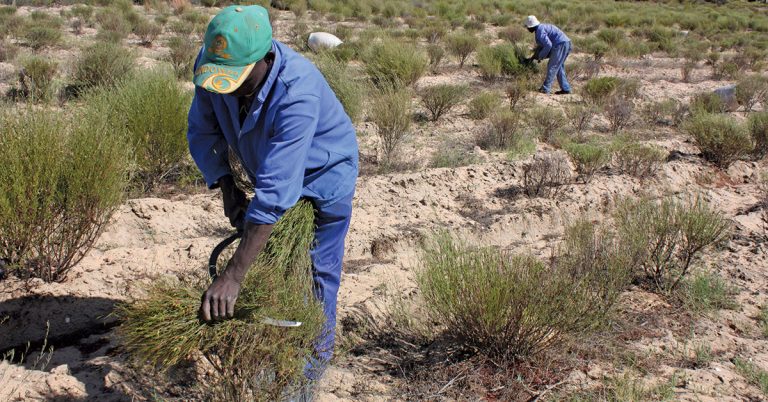 Despite farm-gate prices for rooibos currently being under pressure, farmers have expressed optimism about the EU's acknowledgment of South Africa as the designation of origin of rooibos.
This followed the recent announcement that rooibos officially became the first African food product to ever be registered by the European Commission as having a protected designation of origin (PDO) along with protected geographical indications.
With this move, rooibos joins the likes of Champagne, Irish Whiskey, Porto and Queso Manchego.
Wimpie Smit, a rooibos farmer from Jakkalsvlei near Clanwilliam, told Farmer's Weekly it would benefit everybody in the industry that rooibos was now the exclusive property of the Western Cape and parts of the Northern Cape.
"I am sure it will benefit us over the long term, but currently our prices are under extreme pressure. Farm-gate prices are lower than input costs."
Six years of drought and severe oversupply were some of the issues that led to farmers feeling the pinch, he said.
"Three years ago, farmers received R65/kg for rooibos (gross weight). Two years ago, it dropped to R45/kg, and a year ago we received R20/kg. Currently, farmers receive a mere R14/kg. Average input costs currently sit at around R25/kg.
"[High] prices seduced many potato and crop farmers to plant rooibos, [resulting in] the industry suddenly producing between 23 000t and 24 000t of rooibos, where it usually only produced between 14 000t and 15 000t."
Dawie de Villiers, legal director at the South African Rooibos Council, told Farmer's Weekly that the council was not yet sure what the impact of the EU's decision would be on sales volumes or prices. However, he added that the council would now be turning its focus to obtaining similar certification from the World Trade Organization, as well as other trade blocks around the world.
"Our goal is to protect, support and promote the sustainability not only of rooibos, but the rich heritage of the industry as a whole, which is why we so doggedly pursued the registration," De Villiers said.
Food products listed on the EU register of PDOs annually generated almost R1,24 trillion in value. Bilateral agreements between the EU and its international partners recognised the protected designations of origin, including agreements between the EU and China.