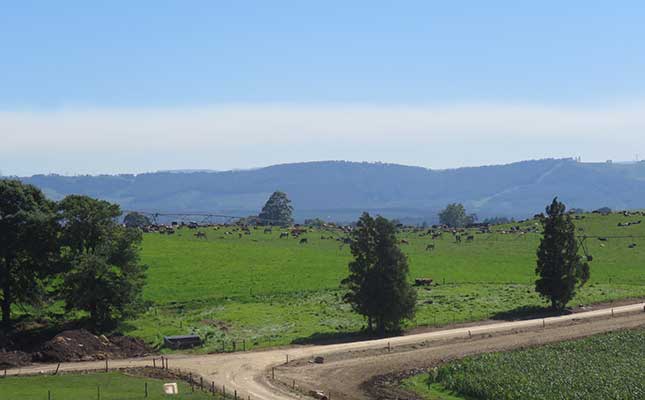 Elijah Mhlanga, spokesperson for the department, told Farmer's Weekly that this drive was initiated in 2019, with more than 3 000 schools with fewer than 135 pupils at primary and 220 pupils at secondary level, being targeted at the time.
Most of these schools were situated in Limpopo, Mpumalanga, North West and Eastern Cape, with the Eastern Cape, in particular, accounting for more than 1 300 schools.
"We will merge schools where we can, but in the end, we simply cannot afford to keep half empty schools open at the expense of overcrowded schools in the cities," Mhlanga said.
Responding to the department's initiative, Noko Masipa, DA MP, said the closure of rural schools could result in many children being sent to schools in larger centres or cities, where they could lose their connection with nature and agricultural production.
This could negatively affect the number of children who decided to pursue careers in agriculture and who returned to rural areas to work there, he said.
Masipa added that the absence of good-quality schools in rural areas would also make it harder to attract workers, and especially professionals, to work on farms and agricultural businesses, which would make it more difficult to attain South Africa's proposed new local employment targets.
Marie Sukers, MP for the African Christian Democratic Party, said the main reason given for the closure of these schools was that they were too small to be economically viable, and that larger schools provided "proper education", but there was no scientific data to support this.
She said the question the department needed to ask instead was how the closure of these schools would affect the children and their communities.
"I am concerned that the creation of the 'mega school' concept, wherein children from farming communities are being displaced from their roots to become 'hostel dwellers' in townships, is similar to the practice in the 1950s and 1960s when children were forcefully taken [away] to be westernised and [became] alienated from their cultural identity, with devastating results."
She added that the closure of rural schools represented a very significant waste of capital.
"After 1994, a significant investment was made in upgrading rural schools and [erecting] libraries, laboratories and buildings. These are now deserted, with no evidence that the current approach will not lead to similar waste in the future.
"Learner transport is offered as a universal panacea for school closures, but no long-term budgeting models appear to have been developed to examine the long-term sustainability of this approach."
Annelize Crosby, head of legal intelligence at Agbiz, agreed that using only the number of children attending a school to decide its future was too simplistic.
"Government would have to evaluate each case individually to understand the full impact of these closures on the broader community in the short and longer terms.
"In the end, it is important to have good schools and services available in rural towns and areas to keep these areas vibrant and, among other [aspects], to attract professional staff to rural businesses."
At the time of publishing, Mahlanga was unable to quantify the number of schools that had already been closed, but he said "it was many".