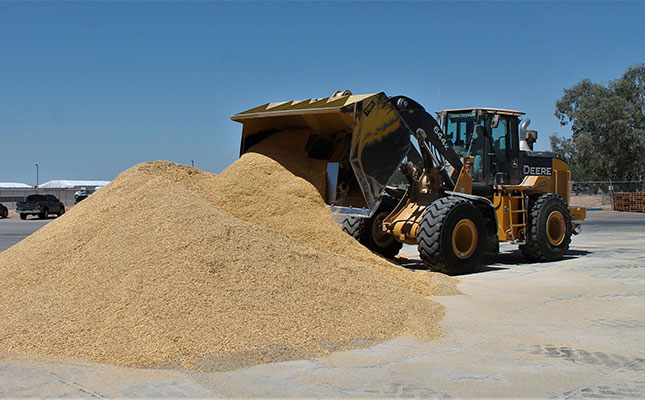 With the Brent Crude oil price now trading at more than US$60/barrel (about R901,60/barrel), the South African agriculture sector can expect to bear the brunt of ongoing increases in fuel prices, and the prices of other crude-oil derivatives such as fertilisers, herbicides and pesticides.
This comes on the back of the 16% increase in the national minimum wage for farmworkers, imminent price hikes for electricity, and the 26c/ℓ increase in the general fuel levy and the Road Accident Fund levy.
The Minister of Mineral Resources and Energy, Gwede Mantashe, recently issued a statement announcing that as of midnight on Tuesday, 2 March, the wholesale price of 0,05% sulphur-content diesel would increase 58c/ℓ and 0,005% sulphur-content diesel 59c/ℓ.
This would mean that coastal wholesale prices would now be R13,56/ℓ for 0,05% diesel and R13,61/ℓ for 0,005% diesel, while inland wholesale prices would be R14,16/ℓ for 0,05% diesel and R14,21/ℓ for 0,005% diesel.
Diesel was by far the most commonly consumed fuel in South Africa's agricultural value chain, providing fuel for bakkies, tractors, harvesters, and road haulage trucks.
Paul Makube, senior agricultural economist at FNB Agri-Business, said in a statement that the current fuel price increases were "not good news" ahead of the harvesting of South Africa's summer crops, and also the planting of the country's winter crops.
The latest Crop Estimates Committee (CEC) report indicated that summer grain and oilseed farmers were anticipating harvesting an estimated 4,2 million hectares of these crops this season (2019/2020 season: 3,9 million hectares) with an estimated collective yield of 18,5 million tons (2019/2020 season: 17,6 million tons).
"[In 2020, winter cereal] farmers planted just over 751 000ha [to] wheat, barley, canola and oats, and this is likely to increase for 2021 given the favourable seasonal outlook," Makube said in the statement.
He added that in addition to the increased costs of harvesting and planting, the cost of transporting harvested grains and oilseeds by road would now also be higher.
"Livestock and horticulture will also be affected in terms of distribution across the country and for exports. Moreover, the derivatives of crude oil processing such as fertiliser, herbicides and pesticides are likely to increase should [the crude oil price's] recent [upwards] trend persist. Hopefully, the rand will maintain the current momentum and strengthen to limit further fuel price increases," he added.