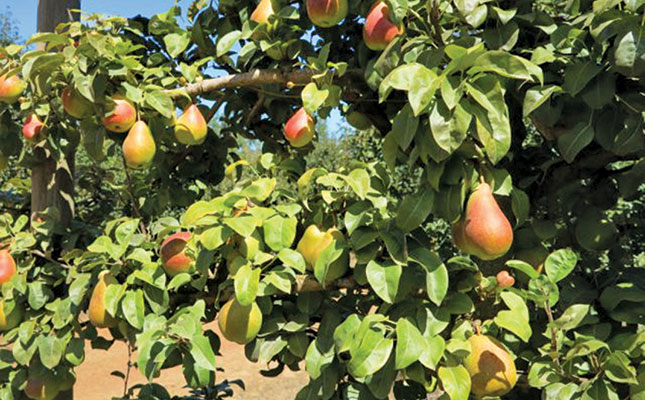 After many years of hard work and negotiations, South Africa has finally been given permission to export pears to China. This was according to a press release by industry body, Hortgro. South African apples were granted access to the Chinese market six years ago.
On 20 December, Hortgro announced that permission for South Africa to export pears to the Chinese market was a result of many years of dedication and hard work by a team of industry experts and officials from the Department of Agriculture, Land Reform and Rural Development. COVID-19 travel restrictions had also thrown a spanner in the works, delaying the signing of the South African pear protocol by a year.
"If all goes [according] to plan, we're hoping to send the first consignment to China in February [2022]," said Jacques du Preez, Hortgro general manager for trade and markets.
While exports were now allowed, Hortgro said that orchard and packhouse registrations and verification still needed to be concluded in order for the first container of pears to be shipped to China. However, this process was already underway.
According to Du Preez, 22% of South Africa's pear exports in 2021 were destined for the Far East and Asian markets. Positive growth in this region had been experienced over the past five years.
"We look forward to much closer, mutually beneficial, working relationships with the Chinese authorities in order to expedite market access between the two countries in much shorter timeframes in future. We can't wait to ship our first container of delicious, ethically-produced pears that adheres to the strictest food safety protocols, to China. We view the Chinese market as crucial to the sustainability and further growth of our pear industry," Du Preez said.
Hortgro's executive director, Anton Rabe, said that while gaining access to new markets remained a top priority for the industry, gaining access to China was not "a silver bullet that will ensure big volumes being exported overnight.
"Now the real hard work of developing this market in partnership with commercial role players by optimising the potential towards meaningful volumes to China [begins]," he said.