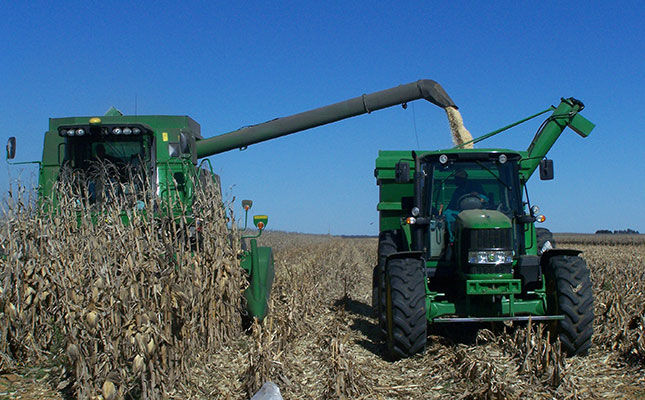 South Africa is expected to export a record 2,8 million tons of maize in the 2020/2021 marketing season, according to the latest estimate of the National Agriculture Marketing Council (NAMC).
Dirk Strydom, manager of grain economy and marketing at Grain SA (GSA), said in a statement that maize exports for the period from 1 May 2020 to 31 March 2021 already stood at 2,64 million tons.
"The harvesting season for summer crops has commenced and producers are working hard to get the harvest into the silos. The expected [total] maize crop for the current season is 16 million tons, and by the end of March [this year], 1,2 million tons of whole maize had already been exported to neighbouring countries," he added.
Dr Kobus Laubscher, agricultural economist and fellow of the World Academy of Productivity Science, said that exports were vital for foreign currency earnings and maintaining a positive trade balance for South Africa.
"But there is more to it than that. It is indicative of the value of agriculture in general, and specifically the role the grain industry plays in the rehabilitation of the South African economy."
According to Laubscher, the time had come for the entire agricultural value chain to ensure that sufficient and affordable food was made accessible to those who lived in fear of food insecurity.
Everyone beyond the farm-gate, including politicians, needed to be part of this effort, while it was the responsibility of the state to provide the necessary infrastructure, cut down on beaurocracy, and attend to the ever-deteriorating infrastructure in the country.