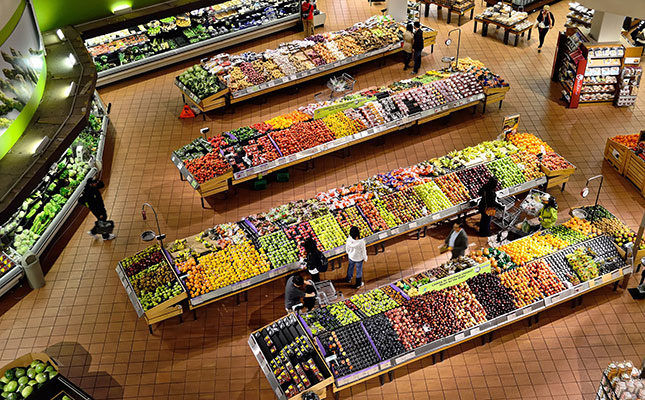 With COVID-19 related lockdowns around the world resulting in increased demand for basic food items due to more home-cooking, food manufacturers saw it as an opportunity to slightly increase the prices of these items.
This was according to Ettienne le Roux, chief economist at RMB, who added that it would, however, be difficult for manufacturers to continue hiking prices.
READ COVID-19 and disillusionment: the impending crisis of unskilled youths
"[Although] food manufacturers' input costs are also increasing, which puts their margins under pressure, they remain aware of consumers' [financial constraints] as well."
Against the backdrop of rising international food costs, the domestic food market was also experiencing upward pressure in terms of food inflation, as well as rising agricultural producer price inflation.
Speaking to Farmer's Weekly, Paul Makube, senior agriculture economist at FNB, said this upward pressure on food inflation was worrying, given the current tough times consumers found themselves in.
According to Makube, the Food and Agriculture Organization of the United Nations' (FAO) global food price index rose for the 11th consecutive month in April to its highest level since 2014, at 120,9 points, which was up 1,7% month-on-month, and 30,8% higher than the same month in 2020.
READ Drought crisis deepens in Northern and Eastern Cape
In the local market, all food sub-indexes of the Consumer Price Index accelerated during the same period, except that of fruit, with the biggest increases recorded for oil and fat prices, which rose 13,4% year-on-year (y/y).
In addition, milk, egg and cheese prices each increased about 7,2% y/y, while local meat inflation rose more than its international counterpart at 6,7% y/y.
"Grain farmers have definitely benefited immensely, but livestock producer margins have increasingly come under pressure as maize and soya beans are the biggest raw inputs [for] feed," he said.
John van Tubbergh, sector head for consumer, food and agriculture at RMB, said in a statement that agricultural producer price inflation accelerated to 12,3% y/y in November 2020, before settling at a still high 7,2% in March.
However, not all farmers were deriving a price benefit from the current situation as this was largely dependent on the type of commodity they produced and the prices achieved for a particular commodity, Le Roux said.
The latest Household Affordability Index of the Pietermaritzburg Economic Justice & Dignity Group (PMBEJD) indicated that the cost of the average household food basket increased R159,37 or 3,9% from R4 039,56 in March to R4 198,93 in April.
However, over the past eight months the cost of the average household food basket increased R342,59 or 8,9% from R3 856,34 in September 2020 to R4 198,93 in April this year.