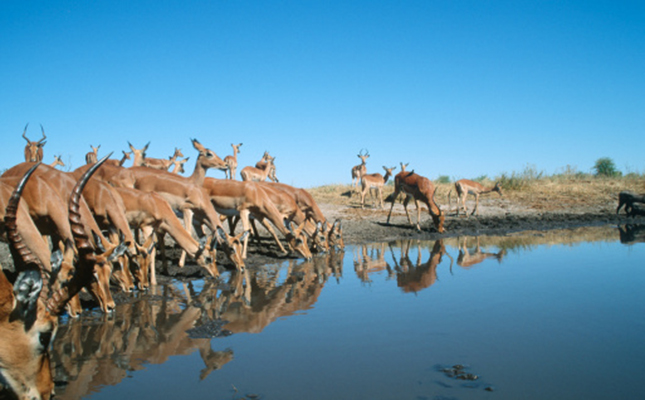 The closing of countries' borders in an attempt to contain the rapid spread of the novel coronavirus (COVID-19) pandemic is already greatly affecting the local ecotourism sector.
This was according to Wiaan van der Linde, deputy president of Wildlife Ranching South Africa (WRSA), who said that the four pillars of the country's wildlife value chain, namely hunting, breeding, ecotourism and game products, had all been affected by COVID-19.
He said the disease had had an "extremely negative impact" on WRSA's members' businesses, especially the tourism and hunting markets, which were experiencing a "huge decline".
"With hunts and tourist excursions being cancelled or postponed, lodges have to close down, resulting in staff being laid off, negatively affecting the livelihoods of families, local markets and the economy. Our biggest concern at this stage is the uncertainty of when business will return to normal, and when sustainable livelihoods will be the order of the day again," he said.
According to a 2018 research paper titled 'The economic impact of trophy hunting in the South African wildlife industry', compiled by Melville Saayman, Petrus van der Merwe and Andrea Saayman, trophy hunters alone spent US$250 million (about R4,4 billion) annually in South Africa.
"The impact of this spending on production in the economy is US$341 million (approximately R6,1 billion). [South Africa's] agricultural and manufacturing sectors benefit the most from trophy hunting. Trophy hunting supports more than 17 000 employment opportunities [in South Africa]," the paper stated.
It added that while so-called biltong hunters were predominantly South African, trophy hunters were mainly from the US and Europe.
Statistics South Africa's website revealed that in 2018, foreign visitors to South Africa spent R120 billion in the country. Tourism contributed 2,7% to South Africa's gross domestic product in 2018 and provided jobs for almost 740 000 individuals, or 4,5% of the country's total employed at that time.
"[COVID-19] is definitely a huge crisis. It will inevitably change businesses and, more directly, close businesses down, as not every business will be able to absorb the impact of zero income. We sincerely put our hope in government and financial institutions to assist businesses across all industries during these trying times," Van der Linde said.