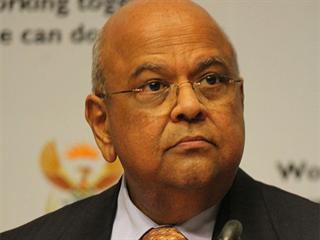 However, he added that future prospects were favourable as government continued implementing the development strategies contained in the National Development Plan.
"Economic growth has been stifled by limited availability and rising cost of electricity, labour disputes, rising unemployment and lower household consumption, weak business confidence and lower private sector investment," said Gordhan.
Furthermore, the low level of domestic savings and widening, negative trade balance was reflected in the current account deficit of 6,5% of the GDP for 2013.
Along with Russia and Brazil, SA was expecting much slower economic growth compared to their other BRICS partners, India and China, said Gordhan.
The National Treasury projected GDP growth of 2,1% in 2013, down from 2,5% in 2012 and 3,5% in 2011.
By contrast, India's GDP was projected to increase by 3,8% in 2013 and 5,1% in 2014, partly due to strong growth in agriculture. China's GDP growth was expected to slow down somewhat, as a result of weakening exports and trade in property, but was set to remain above 7% per year for the next two years.
Economic growth estimates for SA were also much lower than growth projections in Sub-Saharan Africa, said Gordhan.
The policy statement indicated that the region was likely to experience GDP growth of 5% in 2013 and 6% in 2014, driven by rising investment in Angola and Nigeria in particular.
GDP growth in SA was expected to recover somewhat over the next three years, reaching 3,5% in 2016, but this would not be enough to create much-needed jobs.
"On this growth trajectory, employment is projected to expand by about 1,7% a year – much lower than is necessary to reduce joblessness and bring millions of South Africans into the productive economy," said the policy statement.
Earlier this year, economist Mike Schüssler told the Agri Wes-Cape annual conference in Rawsonville that SA's economy was not growing nearly fast enough to stem the growing tide of unemployment already affecting more than a quarter of the population.
He said that, in order to solve the unemployment crises, SA needed about 7% GDP growth annually, but added that the economy was unlikely to grow by more than 3% of the GDP per year.