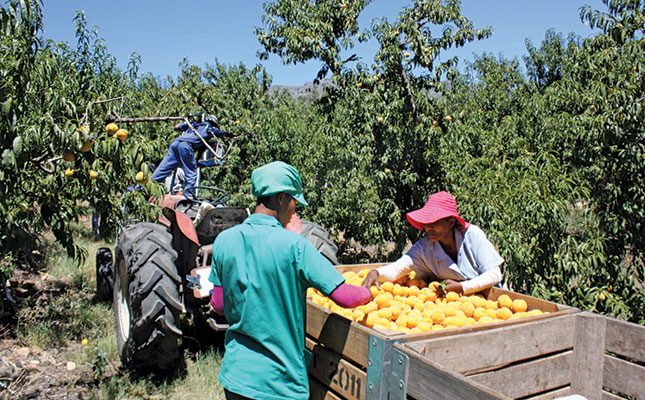 The number of employed people rose by 258 000 to 16,2 million, while the number of unemployed people increased by 179 000 to 7,9 million.
The statistics identified young people as the most vulnerable group in the labour market, with 62,1% of those aged 15 to 24, and 40,7% of those aged 25 to 34, being unemployed.
About 3,7 million people aged 15 to 24 were not in employment, education or training. The unemployment rate among the black African population – 37,2% – was higher than the national average and that of other population groups, with black women having the highest unemployment rate of 39,9%.
The largest industry employment gains were recorded in finance, which recruited 184 000 more people, community and social services, which recruited 175 000 more, and agriculture, which added 27 000 more workers than in the previous quarter.
Christo van der Rheede, CEO of Agri SA, said the agriculture sector punched above its weight in terms of job creation, as employment in the sector increased by 3,2% while employment decreased nationally by 0,2%. The sector represented only 1,5% of nominal GDP, but made up 5,4% of the jobs in the country.
"These figures highlight the centrality of the agriculture sector to the economy and underscore the need for government to provide targeted relief to the sector from the scourge of load-shedding, which has exacerbated the impact of higher input costs on the financial viability of farms," Van der Rheede said.
Bennie van Zyl, general manager of TLU SA, said the sector could contribute much more to job creation in the country if it were not hampered by unrealistic labour legislation.
"The idealistic minimum wage is a farce. It may make a few people's lives in the country slightly better, but for the majority it causes a loss of jobs.
"Farmers, as employers, have to be profitable to remain sustainable. When the wage bill is too high, other ways of ensuring sustainability must be sought, such as mechanisation, to the detriment of job creation.
"If the markets regulated the minimum wage, all sectors in South Africa could contribute
much more to job creation. But now job seekers must rely on state grants that are significantly lower than the minimum wage, which drains the economy and is not sustainable."