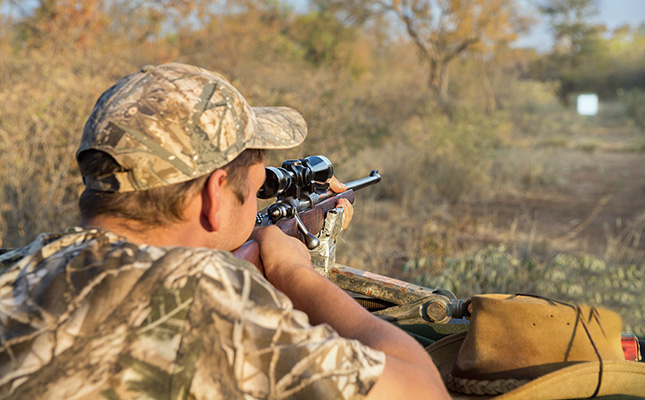 Firearm owners are being left stranded by the firearm licensing "fiasco" currently playing out in the country.
This was according to the CEO of the SA Hunter and Game Conservation Association (SA Hunters), Fred Camphor.
READ DIY security: the only way to ensure your safety
In a recent open letter written to President Cyril Ramaphosa, he said attention needed to be urgently paid to the lack of proper implementation and administration of the Firearms Control Act (No 60 of 2000) as amended with regard to the issuing and renewal of firearm licences.
According to Camphor, the inability of the South African Police Service (SAPS) to consistently and correctly enforce firearms legislation prompted the letter to Ramaphosa.
"Any meaningful discussions and dialogue that had existed between accredited associations representing legal firearm owners and the SAPS have almost broken down completely," he said.
Camphor said it seemed as if Ramaphosa had not been informed about the chaos with regard to the issuing of firearms licenses. This emerged in an earlier conversation he had with the President.
READ Agri SA in partnership to improve rural safety
"I got the idea that he was not aware of the true extent of the problem and what the true facts are. That is why it is crucial that we engage with him on the matter as soon as possible."
The issue had escalated into a situation in which law-abiding firearm-owners could face criminal charges due to the inability of the Central Firearms Registry to process and issue licence applications.
Camphor said the Act was implemented in 2006 and stipulated that all privately owned firearms had to be re-licensed over a period of four years.
The intention was to terminate and cancel all licences issued in terms of the previous Act by June 2009.
According to Camphor, nearly one million firearm owners were affected at the time. To prevent these firearm owners from becoming criminals overnight, SA Hunters requested the High Court to declare previously held licences valid.
That interdict was still valid because the SAPS failed to respond to the High Court ruling.
Ten years later, it was estimated that 760 000 firearm owners legally owned their firearms in terms of the requirements of the preceding Act.
READ Biosecurity: your first line of defence against disease
Earlier this year, Agri SA brought the slow progress made by the Firearms Appeal Board to the attention of SAPS. This followed complaints from Free State Agriculture (FSA) members, according to Dr Jane Buys, FSA security specialist.
She said it was the responsibility of the Firearms Appeal Board to deal with appeals when firearm licence applications were turned down.
The Board was an independent body constituted in terms of Section 133 of the Act and fell under the jurisdiction of the Minister of Police, she said.