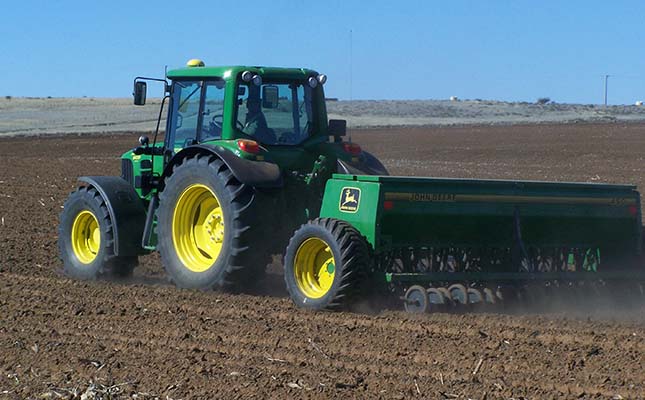 Grain SA has welcomed an announcement by the South African Special Risk Insurance Association (Sasria) that it has reviewed the classification of agricultural vehicles from an insurance cover perspective.
This was according to Corné Louw, head of applied economics and membership services at Grain SA.
According to Grain SA, Sasria had previously placed agricultural vehicles (tractors, harvesters, sprayers, planters and heavy transport trucks) into the M8 Heavy Commercial Vehicles category.
Under Sasria's original proposal, this meant that the association's tariffs on agricultural equipment would have increased drastically.
For example, the annual tariff for a vehicle insured for R2 million would have risen by 1 736%, from about R326,78 to R6 000,98.
After successful talks with Grain SA and other agricultural role players, Sasria had agreed to classify agricultural implements as special agricultural equipment, with a premium much lower than that under which heavy commercial vehicles were insured.
The current Sasria rate for M8 vehicles was 0,016% of the insured amount. The rate for agricultural machinery was set at 0,006% of the insured amount of the vehicle. For example, the premium on a tractor insured for R2  million would be R1 200.
"Grain SA is delighted by Sasria's continued commitment to the agriculture sector. As agricultural equipment rarely leaves the farm, it didn't make sense to place farm equipment into the M8 category," Louw said.
"SASRIA has further committed to effectively backdate the rate to 1 February 2022 for new or renewed policies [taken out on or before] that date," he added.
Dr Jack Armour, commercial manager at Free State Agriculture, said the initial drastic adjustment of Sasria tariffs was totally out of touch with the economic realities of agriculture. He emphasised the important role organised agriculture played in bringing the matter to the fore.
"It seems as if [Sasria] issued a blanket increase earlier, without considering the fact that agricultural equipment would almost never be exposed to [the same] major risks as trucks.
"The drastic increase also covered tractors, harvesters, self-propelled sprayers, planters, and so on. These machined are used mainly on farms, without any exposure to the risks Sasria caters for," he said.