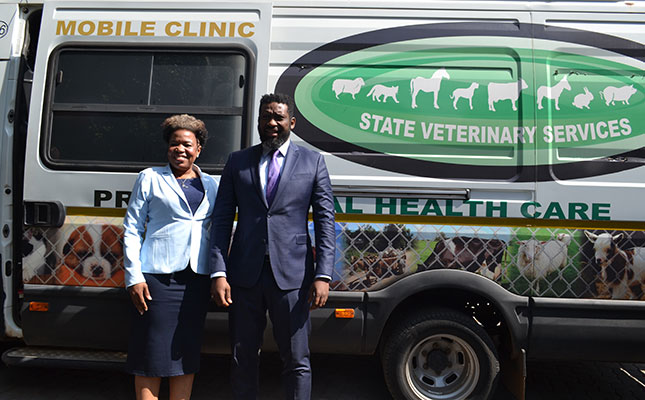 In an attempt to address the critical shortage of veterinarians and para-veterinarians in South Africa's rural areas, 60 new bursaries will be made available to rural learners who would like to pursue careers in these fields.
Dr Nomfundo Mnisi, chairperson of the Health and Welfare Sector Education and Training Authority (HWSETA), made this announcement on Monday (9 May) at an event in Johannesburg.
Mnisi said the bursaries would be specifically aimed at learners in rural areas, because it was hoped that these learners would take their knowledge back to their homesteads.
Deputy Minister of Higher Education, Science and Innovation Buti Manamela, said during the event that the department was pleased with the HWSETA's decision.
"While we welcome this, we are, however, deeply concerned about the low number of veterinary doctors that are graduating in South Africa.
"This is particularly concerning if you consider the fact that the international norm is to have between 200 and 400 veterinarians per million [people] of a country's population. As a country, we currently sit at about 60 or 70 veterinarians per million [people]."
Manamela added that South Africa was spending more money on higher education than any other country in Africa. "We pump billions into the university and TVET college system annually."
He stressed that it was important for these institutions to render a positive return on investment through the delivery of graduates.
Another issue highlighted by Manamela was the fact that too many learners were matriculating without mathematics and sciences.
"This limits their career options. As you know, tor the veterinary sciences, good passes in mathematics and the sciences are needed. There is work to be done here."
Prof Vinny Naidoo, Dean of the University of Pretoria's (UP) Faculty for Veterinary Sciences at Onderstepoort, said these bursaries would go a long way in aiding and encouraging rural students to actively pursue careers in veterinarian science.
"Our faculty is able to cater for 170 graduates per year," Naidoo said during the launch.
"However, last year UP offered spots to 80 black [learners] and in the end only 50 of these learners enrolled for the course.
"The reality is that money is a [serious] stumbling block and therefore these bursaries will make a massive difference.
"Many students cannot find the necessary funding, and many parents will also discourage their children from studying such a long course if they could finish another degree in three to four years and start earning an income."