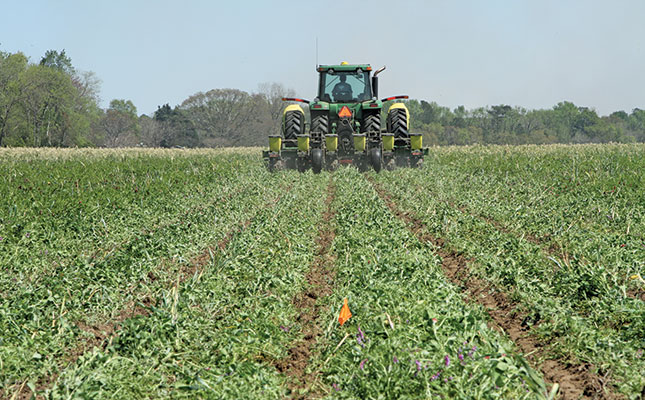 The decrease of 16c/ℓ in the price of diesel that came into effect on Wednesday could assist farmers with their cash flow and profit margins.
This was according to Dr Requier Wait, head of economics and trade at Agri SA, who said that according to the figures from the Department of Agriculture, Land Reform and Rural Development, farmers spent about R13 billion on fuel every year.
A decline in the price of fuel was also good news for farmers who were currently planting summer crops.
However, a decrease in fuel prices did not translate into better producer prices. "Farmers are price-takers and cannot directly influence the prices they receive; the same applies to increases in fuel prices/input costs. Farmers cannot pass these increases on to consumers."
Wait said the outlook for fuel prices was dependent on changes in the rand/dollar exchange rate, while global oil prices would have an impact on the potential over- or under-recovery in the coming months.
"A constrained government budget and debt-relief interventions for SOEs may push the rand onto the back foot; this could affect the fuel price going forward."
Paul Makube, agricultural economist at FNB Agriculture, said the price drop came as a relief for farmers, who had just started the new planting season.
"The impact will be reduced cost pressure, as fuel is the principal cost during this time. Furthermore, a relatively lower crude oil price [has a] direct influence on the fuel price and an indirect influence on oil derivatives such as fertiliser, pesticides and herbicides, all of which are inputs in crop farming."
Makube added that a sustained decrease in fuel prices would eventually filter through to the consumer as the value chain passed on the benefit thereof.
He said the sectors that would mostly benefit were those with high distribution costs.
"It is estimated that 80% of grain is transported by road and although it is not yet harvesting [time], the movement to processing centres is through the road [system]. [With] livestock, feedlots purchase their weaners from all over the country and [this] can help lower these costs and improve margins per animal."
According to a statement released by the Department of Energy, the main reason for the fuel price decrease was a reduction in the price of oil.
"The average Brent crude oil price decreased from US$62,96 [about R931,78] per barrel to US$59,73 [R883,97] per barrel during the period under review."
The price of 93 and 95 octane petrol, both ULP and LRP, decreased 13c/ℓ, while a litre of 0,05% sulphur diesel decreased 16c/ℓ, and 0,005% sulphur diesel 14c/ℓ.