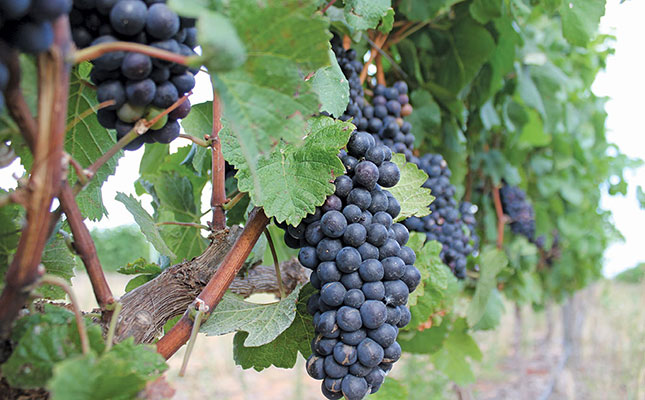 South Africa's 2020 wine grape harvest is expected to be slightly larger than in 2019, but still smaller than the average wine grape crop over the past five years, according to Vinpro's first crop estimate for the season.
In 2019, 1,24 million tons of wine grapes were harvested, while the average for the past five years was 1,36 million tons.
According to Conrad Schutte, consultation service manager at Vinpro, in the 40- to 60-day period until harvesting commenced, the grapes would still develop and ripen, depending on the cultivar and the wine-making goal.
He added that environmental conditions and management inputs would also have a substantial impact on the final quality and size of the harvest.
Up to now, most wine grape growing areas had experienced a good season, with the exception of widespread frost damage in the Northern Cape, and ongoing drought conditions in the Klein Karoo, he said.
While budbreak occurred earlier than normal this season, Schutte was positive about the number of flower bunches and good fruit set observed in October. He attributed this to favourable weather conditions during spring.
In the coastal region, good rainfall during October resulted in producers closely managing fungal diseases, weeds and vineyard canopies.
He pointed out that parts of the Northern Cape had also been hit by heavy frost damage at the end of October, which could contribute to substantial crop losses.
Schutte said that warm, windy conditions during November led to vines growing at a faster rate, which compelled wine grape producers to manage their canopies optimally.
There was currently higher than normal disease pressure in the vineyards, he said, and encouraged producers to monitor and manage their vineyards accordingly.