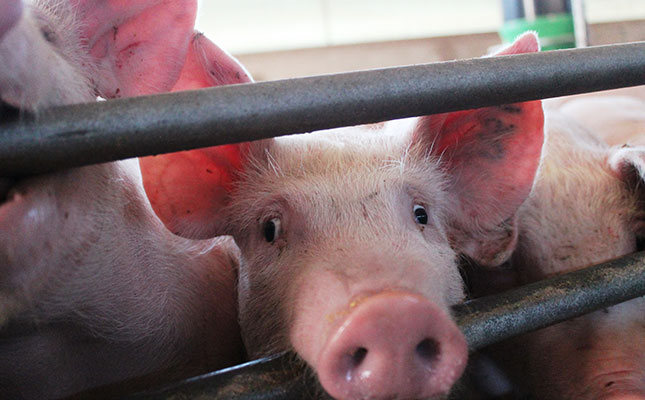 The South African government and the organised pig farming sector are working closely together to prevent highly contagious and often fatal African swine fever (ASF) from potentially wiping out the pig population of informal and small-scale producers.
Since April, there have been 16 confirmed outbreaks of ASF, all in informal and small-scale piggeries, across four provinces, with hundreds of pigs dying or being culled as a result.
This was according to Johann Kotze, CEO of the South African Pork Producers' Organisation (SAPPO), who also explained to Farmer's Weekly that the pigs in South Africa's informal and small-scale piggeries were most at risk of spreading or contracting ASF because biosecurity was often poor or non-existent.
"While ASF is not a health threat to people, people spread it by moving pigs, or through pork bought from or produced in infected informal piggeries. Infectious pigs can carry [the] ASF [virus] for weeks before showing symptoms and dying. And the ASF virus can remain viable for up to 18 months on the bones of improperly disposed-of pig carcasses," Kotze said.
A statement by the Department of Agriculture, Land Reform and Rural Development (agriculture department) said Minister Thoko Didiza had recently met with the agriculture MECs of three of South Africa's four ASF-affected provinces to be briefed on the current situation and to discuss possible solutions to stop the spread of the disease.
Kotze said he also met with Didiza on Monday to discuss the problem, and expressed satisfaction with the efforts of state veterinarians, as well as the national and provincial agriculture departments in responding to the ASF outbreaks.
"Since April 2019, South Africa has experienced outbreaks of ASF in North West, Mpumalanga, Gauteng and Free State.
"There have been interventions to contain the spread of ASF, such as active surveillance and awareness carried out in the immediate vicinity, and passive surveillance is still ongoing. [Didiza] has urged pig farmers to make sure that infected animals are isolated and destroyed under the supervision of, or by, an officer or [other] authorised person," the statement said.
Didiza intended to request the assistance of the ministers of finance and co-operative governance, as well as traditional affairs, for rapidly responding to the ASF problem, according to the statement.
Kotze said pigs in formal and larger-scale piggeries that followed strict biosecurity protocols were highly unlikely to contract ASF and the country's pork exports were, therefore, not under threat.
He added that SAPPO supported government efforts to identify and implement measures aimed at educating and enabling South Africa's informal and small-scale piggery owners to protect themselves from the threat of ASF.