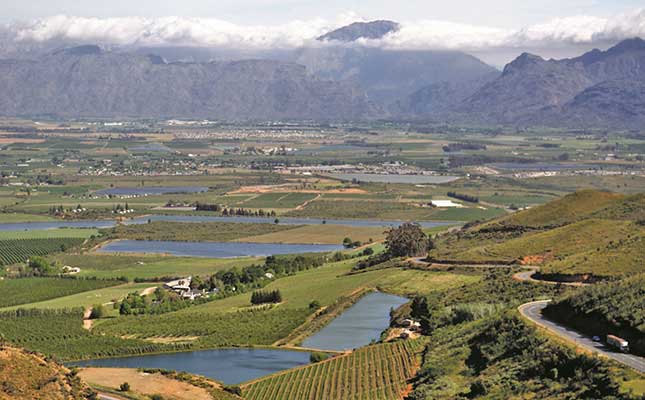 According to the report, agriculture had been the top-performing sector since the start of the COVID-19 pandemic, and more recently the Russia-Ukraine war, growing at 13,4% in 2021 and 8,3% in 2021.
READ Slow turnaround for SA's mushroom market
Growth was expected to slow down to 5% in 2022, due to spiralling input costs, consumer spending being under pressure, and the normalisation of commodity prices, and would "remain conservative" in the medium- to long-term unless biosecurity, logistical and market challenges were addressed.
Interventions needed for accelerated growth was identified as:
A stable, conducive policy and investment environment;
Comprehensive, sufficient and predictable infrastructure, as well as service provision and maintenance, including electricity, roads and water from well-functioning municipalities;
Comprehensive farmers support programmes;
Effective state services, such us trade affairs, port authorities, veterinary services, biosecurity, plant health, agricultural research, among others.
Ferdi Meyer, managing director of BFAP, said during the launch that the Agriculture and Agro Processing Master Plan was placing the sector on the right track, but its success would depend on effective implementation, and the buy-in from all stakeholders.
During a panel discussion, Mooketsa Ramasodi, director general of the Department of Agriculture, Land Reform and Rural Development said government was already working hard to create a more favourable environment in terms of addressing logistical and market challenges, with the help of industry stakeholders.
Government had also relaunched blended financing to accelerate transformation. Where this financing option previously focussed on providing grants, it would now take the form of "soft loans aimed at graduating farmers to commercial status".
"There is a lot of potential for land reform, specifically when it comes to the development of communal areas, commonages, and other areas that can be farmed in urban areas," he said.
To accelerate growth, Ramasodi added that preferential trade agreements should be pursued more aggressively, especially when it came to tariffs. Production growth also had to be monitored to ensure market development accommodated growth.
Along with this, he emphasised the importance of biosecurity and its impact on market access, as seen in the beef, wool and citrus industries.
"There is no escaping it. We need to solve our biosecurity issues or will lose access to markets. Everybody needs to take responsibility if we want to get this right."
Thabi Nkosi, non-executive chairperson of the Land and Agricultural Development Bank of South Africa (the Land Bank), said the bank had repositioned itself to play a larger role in the "developmental space, because of the importance of equality and transformation for the future stability of South Africa".
"The change will become clearer in the next few months. We won't neglect our existing clients but want to bring new ones on board. We also will not single out specific sectors, although opportunities representing high impact will be prioritised," he said.
Johann Kotzé, CEO of the South African Pork Producers' Organisation (SAPPO), said the pork industry was currently experiencing an "all-time low in terms of profitability", but he was nevertheless positive about the future.
He referred to research undertaken by BFAP that looked at the potential of the informal pig sector.
"There is a lot of potential in this sector, but also a lot of intricacies and complexities that we still don't understand. Financiers, however, are hesitant to become involved because of the unknown, which represents a great risk to them. We need more research to help us develop this segment."
He added that an environment had to be created that made people want to take responsibility and implement the master plan: "It is our choice. We can either make it a disaster or a success."