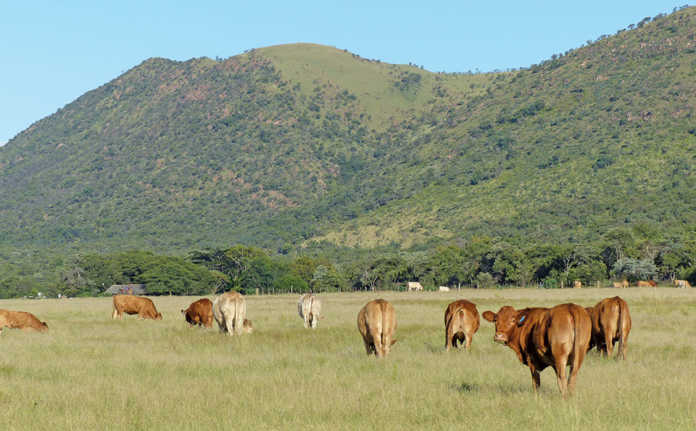 The estimated R1 billion in losses currently suffered by South African livestock industry as a result of stock theft, is expected to escalate as the incidences of stock theft increase in all provinces.
READ Top Sussex breeder's extreme measures to beat stock theft
This was according to Gerhard Schutte, CEO of the Red Meat Producers Organisation, who said stock theft was particularly prevalent in the Free State, KwaZulu-Natal and the Eastern Cape.
There was a marked increase in the theft of goats, in particular, Schutte said at a meeting of the National Stock Theft Forum earlier this month.
READ Stock theft threatens growth in SA's goat value chain
Schutte called on all role players in the livestock value chain to be vigilant during the festive season.
The South African Police Service meanwhile identified 30 stock theft "hot spots" around the country. These were:
North West
Ventersdorp/Mogwase
Mpumalanga
Amersfoort/Dirkiesdorp
Gauteng
Bronkhorstspruit/Fochville
Limpopo
Lebowakgomo/Matlala/Dennilton
Free State
Harrismith/Selosesha
KwaZulu-Natal
Estcourt/Dannhauser/Bergville/Amangwe/Ntabamhlophe

Utrecht

Eastern Cape
Sulenkama/Bityi/Mtahata/Maluti /Mount Frere/Qumbu
Western Cape
Caledon/Beaufort West
Northern Cape
Hanover/Groblershoop
The importance of branding livestock with a registered brand as proof of ownership was also stressed at the meeting.
The timeous and clear branding of animals had become an essential tool in the fight against stock thieves, according to Schutte.
He called on producers to ensure that their animals were properly branded, as it was extremely difficult to prove ownership of stolen animals that did not have registered brands complying with South African legislation, he said.
"It is also of the essence that producers act proactively by, for instance, changing the routine on farms to [make it more difficult for] prospective thieves. It is also vital that the animals are counted regularly," he added.
In addition, Schutte said was important to adhere to that all legal requirements pertaining to the sale and transportation of livestock. He called on auctioneers, buyers, and the operators of feedlots and abattoirs to not accept livestock that were not accompanied by the relevant documentation.