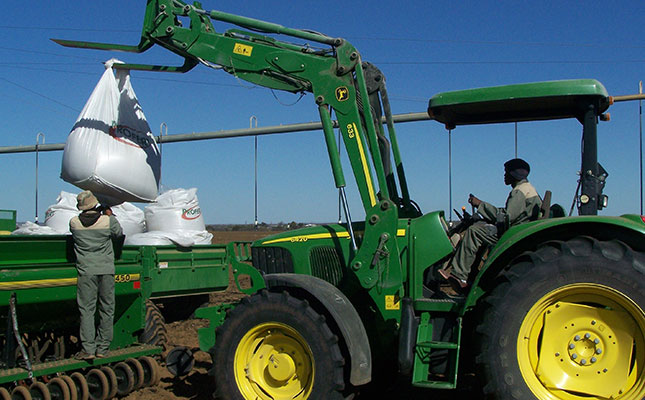 The South African agrochemical sector has been urged to take immediate steps to comply with its legislative obligations before a pending crackdown by regulators.
This comes in the wake of the devastating fire that broke out in the agrochemical manufacturer UPL's Cornubia warehouse in KwaZulu-Natal during July.
Environmental attorneys Garyn Rapson and Tendai Bonga said in a recent statement that environmental regulators were ready to challenge the agrochemical industry following the fire.
Bonga told Farmer's Weekly that the fire resulted in widespread pollution of water resources such as wetlands and even the ocean. It also caused significant air pollution through the release of toxic fumes.
"Barbara Creecy, the minister of Forestry, Fisheries and the Environment consequently announced the departments' intention to call for an industry-wide baseline compliance profile, as well as the inclusion of this sector in the annual National Environmental Compliance and Enforcement Report," he said.
Although there were a number of legal instruments in South Africa that regulated the industry, the main legislation was included in the National Environment Management Act.
Transgressors could be fined as much as R5 million if found guilty of not adhering to the Act, he said.
Rapson explained in the statement that business activities in the agrochemical industry typically involved the bulk manufacturing, storage and handling of dangerous goods, including fertilisers, plant-protection chemicals, pesticides, and plant-growth hormones.
"Due to the inherently hazardous nature of these materials, a range of permits may be required for associated facilities, including an environmental authorisation, an atmospheric emissions licence, occupational health, and safety consents, as well as any relevant municipal approvals.
"[These] are commonly required for storing hazardous substances and conducting scheduled trades," he explained.
According to Bonga, the agrochemical sector had been given fair warning and needed to use this window of opportunity to regularise any unlawful business activities ahead of the commencement of the anticipated compliance and enforcement drive, which would likely involve multiple regulators.
"As a starting point, operators need to consider undertaking permit gap analyses of any relevant activities, and the outcome should inform the formulation and implementation of any necessary permitting compliance strategies.
"This pre-emptive approach will not only mitigate the associated compliance risks, but also contribute towards collective emergency preparedness initiatives, which are an integral component of this industry," he added.