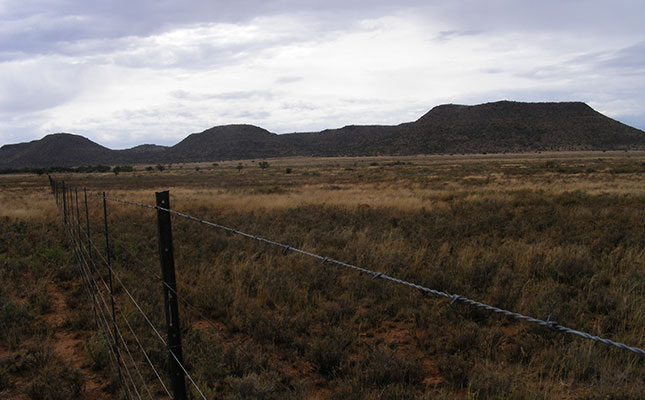 Veld damaged by drought needs to be assiduously managed after the arrival of rain in order to conserve grazing potential and to avoid serious damage to plant species.
This was according to Dr Louis du Pisani, national manager for production advice and development at the National Wool Growers' Association (NWGA).
"Poor natural grazing usually suffers from low soil moisture levels before a drought compared with well-managed grazing, even with the same amount of rain. This impairs the development of roughage, and the roughage that is produced is usually of a poor [quality]. Meticulous veld management is vital before and after droughts," he added.
Ongoing and intensive defoliation of grass species during drought conditions did not cause a marked reduction of root mass, but compromised growth reserves needed for re-growth.
This meant that the veld needed to be afforded enough time to recuperate to an acceptable level as soon as rainfall was received.
Drastic defoliation of herbaceous shrubs also did not cause much harm to root mass.
"However, it does harm surface reserves and growing points. Heavily defoliated herbaceous shrubs take a relatively long time to recover, and so-called 'bossieveld' needs to be managed meticulously to ensure long-term sustainability," Du Pisani explained.
Poor plant cover could also result in wind damage, especially on sandy soils. This could result in the suffocation of some plants that were covered by soil. Strong winds could also expose plants' roots, causing them to die.
"Livestock producers would be well advised not to increase stock numbers too soon after a drought has broken. It is important for prolonged sustainability and best possible yields per hectare to wait until the veld has recovered optimally before full-capacity grazing commences. A detailed grazing programme is of the essence to support optimum veld recovery," Du Pisani said.