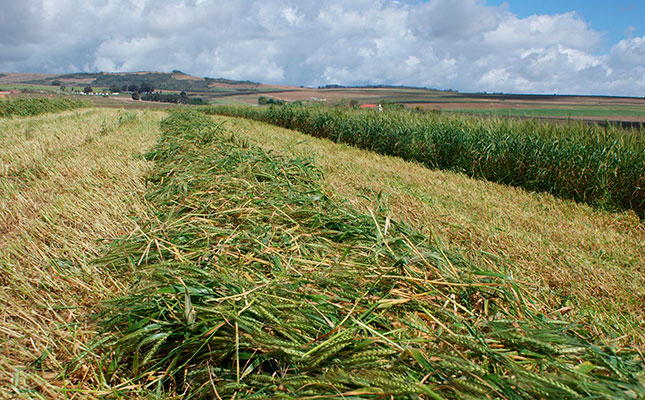 Consumption is growing due to rapid population growth, and consumers are increasingly demanding higher-value food products such as animal proteins and dairy.
This was according to Lulama Ndibongo-Traub, of the Bureau for Food and Agricultural Policy (BFAP), who spoke at the launch of Bureau for Food and Agricultural Policy's (BFAP's) Baseline Agricultural Outlook report for 2017 in Pretoria.
South Africa had to question, however, whether it was on the correct path to meet growing demand in Africa, Ndibongo-Traub said.
"Given the rapid growth expected in consumer demand, major concerns exist over whether adequate supplies can be sourced through local production," she said.
According to the BFAP report, projections by the United Nations Food and Agriculture Organisation (FAO) and the Organisation for Economic Cooperation and Development (OECD) of Africa's production and consumption of high-value and cereal commodities over the period 2016-2025 showed that an increasing share of the region's growing demand for food products would be met by imports.
However, there were a number of encouraging trends that could help the SA agricultural sector to maintain and grow its exports into the sub-Saharan African region, Traub said. One of these was the decrease in regional tariff rates.
The average ad valorem equivalent (AVE) tariff rates on food imports into African countries by exporting countries within Africa decreased 3,2% between 2005 and 2016 from 16% to 12,9%, she said.
Over the same period, AVE tariff rates for food imports from Europe decreased by 1,8% to 18,4%. From North and South America they decreased by 1,5% to 19,1%,  and from Asia they fell 1,4% to 18,2%.
South Africa was still the top supplier of food in the region by a large margin, supplying just over 40% of all food traded regionally in sub-Saharan Africa in 2015 in value terms. Ethiopia was second with 9,6%, Uganda third with 8,3%, and Zambia fourth with just under 6%.
"South Africa must, however, not grow complacent with its position as the biggest supplier of food in the sub-Saharan African region," Ndibongo-Traub said.