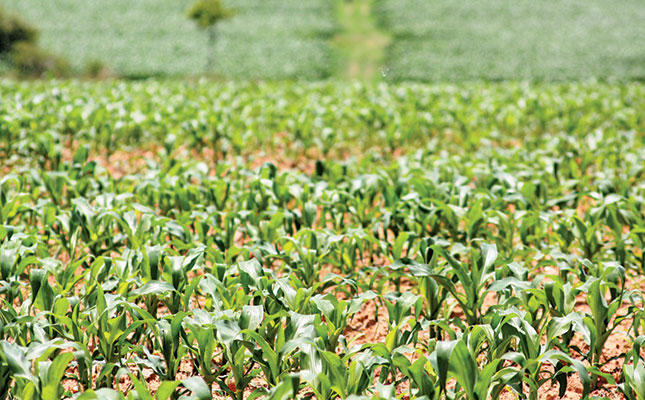 According to Prof Ferdi Meyer, director at the Bureau for Food and Agricultural Policy (BFAP), the imports of higher value products into Africa were increasing, with particular demand for processed products such as dairy and cereals.
Meyer was speaking at the Farmer's Weekly Agribusiness Africa Conference, which was being held at Emperors Palace in Johannesburg.
Many African countries were also showing growth in their agricultural sectors. Zambia, for example, had a net deficit in maize production 10 years ago, and was now a maize exporter with a surplus of grains.
It had also added 800 000ha to its maize production, Meyer said.
Meyer explained that those countries that had showed growth, often demonstrated a good uptake of technology.
While this boded well for exporters, increased productivity in some African countries also meant low commodity prices, which led to decreased growth, and infrastructure unable to cope with excess yields, Meyer said.
Many farms in Africa were still not producing optimally, and prices were being negatively affected by climate volatility, he said.
Megatrends that would define agriculture in sub-Saharan Africa were: global food and energy prices, a population explosion, a shift to non-farm employment, changing farm structures, soil degradation and climate variability, he concluded.
Follow us on Twitter @FarmersweeklySA #FWagbizafrica
Farming units in Africa with least access to extension services have low yield says Ferdi Meyer from BFAP. @FarmersWeeklySA #FWAgbizAfrica

— Gerhard Uys (@Gerharduysbeer) July 4, 2017
Prof Ferdi Meyer of BFAP talks about the 7 megatrends in agriculture in Africa, the 7th being technology #fwagbizafrica pic.twitter.com/wWa1bgwA4v

— Siyanda Sishuba (@ZaSiyanda) July 4, 2017
Meyer:Zambia is becoming a surplus producer of maize & most of the maize is produced by medium size farmers #FWagbizafrica @FarmersWeeklySA pic.twitter.com/Al1kx7zIWY

— Siyanda Sishuba (@ZaSiyanda) July 4, 2017
#FWAgbizafrica Prof Meyer discussing the 7 megatrends shaping Africa's future. pic.twitter.com/mpvyugJuGQ

— Farmer's Weekly SA (@FarmersWeeklySA) July 4, 2017