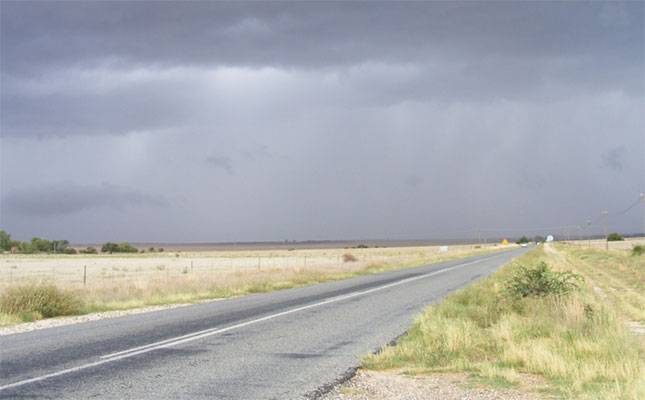 While a La Niña event was usually conducive to increased rainfall over South Africa's summer rainfall region, it remained uncertain what the effect of the circulation over the equatorial Pacific Ocean would be. The circulation did not resemble a typical La Niña, he said.
Hansie Viljoen, Leeudoringstad grain producer, said conditions in the western parts of the summer grain production area were dire. In some parts of North West, for example, as little as 30% of the lands earmarked for grain production had been planted.
Crops that had been planted were struggling to survive, and in some cases the crops were dying as a result of the severely depleted soil moisture levels and extremely high temperatures.
For example, in some parts sunflower had started flowering at knee-height due to heat and moisture stress. "Rain occurred very sporadically so far. In parts of a single district good showers were reported, while other parts remained extremely dry," according to Olivier
Henning Viljoen, Agri Northern Cape CEO, said despite the good showers reported in some areas of the drought-stricken parts of the province, the drought had not been broken yet.
Rain occurred in isolated showers, with showers of up to 40mm reported in parts of Williston, while no rain fell in the rest of the district.
Very little rain had been reported in the province's winter rainfall area, such as Calvinia.  "But", said Myburg, "an old farmer once told me that the Northern Cape is a grateful piece of land. There is always something that will grow after the rain, despite the seasons."