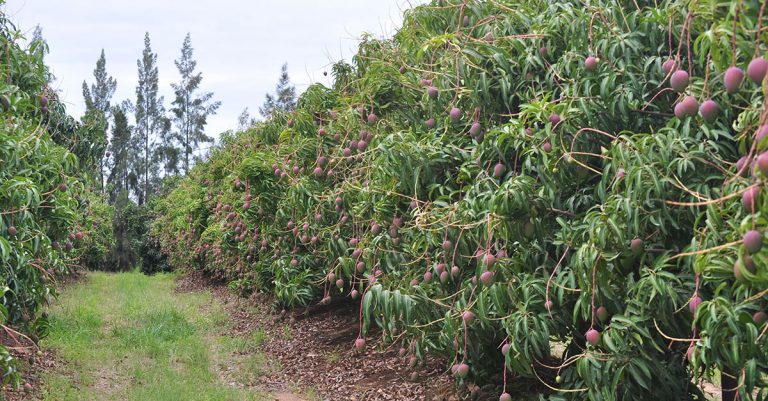 South African mango producers are concerned about the 2021/22 harvest, which is currently expected to be between 15% and 20% smaller than average.
This was according to Pieter Buys, chairperson of the South African Mango Growers' Association.
"We expect the 2021/22 commercial mango crop to 15% lower than last year, while the crop from informal producers is expected to be as much as 20% lower.
"The average annual South African commercial yield hovers at around 140 000t while informal growers produce about 40 000t. Some 6% of the annual harvest is exported, mainly to the Middle East.
"A considerable portion of the mangoes from the informal sector are [also] used for atchar manufacturing," he added.
The production decline could mainly be ascribed to problems with pollination, he told Farmer's Weekly.
Buys said flowering had been irregular and took place over an extended period. This resulted in inconsistent pollination, resulting in both small and large fruit on the same tree.
According to him, this was bound to require more labour during the harvesting period, as workers would have to move through orchards multiple times.
Although the first fruit of the Tommy Atkins mango variety was already available on the market, the main harvesting period only took place from December.
According to statistics from the Food and Agriculture Organization of the United Nations, more than 92 countries worldwide produced mangoes.
Although South Africa's mango industry grew rapidly over the past 15 years, the country only produced 0,2% of world production, with exports declining sharply after 2002.
One of the main reasons for this was strong competition from Peru, Brazil and Ecuador.
Buys said local producers were extremely worried about the possibility of hail during the harvesting season due to the unpredictable weather conditions in the northern regions of the country.
Day temperatures fluctuated from the high 40˚C to lower than 20˚C, which could result in severe hailstorms.
"Up to now we have not recorded serious hail damage, but the current conditions are conducive to the development of hailstorms," he explained.