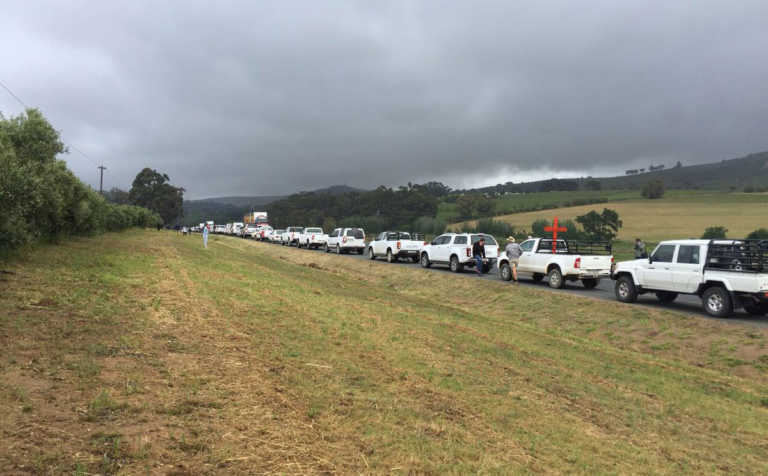 This plea follows the fatal shooting of Joubert Conradie on his farm Uitkyk, just outside Stellenbosch, on Tuesday morning.
In the video, Loubser said he felt powerless and asked all South Africans to wear black clothing as a mark of respect to all those farmers who had lost their lives in the same manner.
READ Crime stats show increase in stock theft
He also expressed a wish that a moment of silence be observed to commemorate the victims of farm murders, before the start of the Currie Cup rugby final to be played on Saturday.
Loubser's video went viral on social media, and by Wednesday the #BlackMonday and #Supportourfarmers had featured extensively on Twitter and Facebook.
According to Kobus Breytenbach, chairperson of Agri SA's Rural Safety Committee, members will be wearing black on Monday.
READ Farm security: crucial tips to improve safety
"We are definitely going to pay [tribute] to all the farmers and families whose lives have been irrevocably affected by farm attacks and murders."  However, he believes that more proactive action was crucial to curb farm murders and attacks.
General Chris van Zyl, assistant head manager of TAU SA, told Farmer's Weekly that the organisation's members would also support Loubser's plea.
"I think as a principle, the public is keen to encourage fellow citizens to [take a] stand against farm murders – this is a positive sign. However, this in itself will not solve the problem. As long as there are criminals with the intent of robbing and murdering farmers, the [scourge will persist]," he said.
In response to a question by Farmer's Weekly, asking whether farm attacks and murders would be made a priority crime, SAPS section head for media relations, Brigadier Mashadi Selepe, said all criminal offences in South Africa were treated equally.
"No case is superior to another, whether it occurs in the urban or rural environment. All cases receive the same priority."
She added that the SAPS wanted all South Africans to feel safe, and was ensuring this by employing all the necessary policing resources.