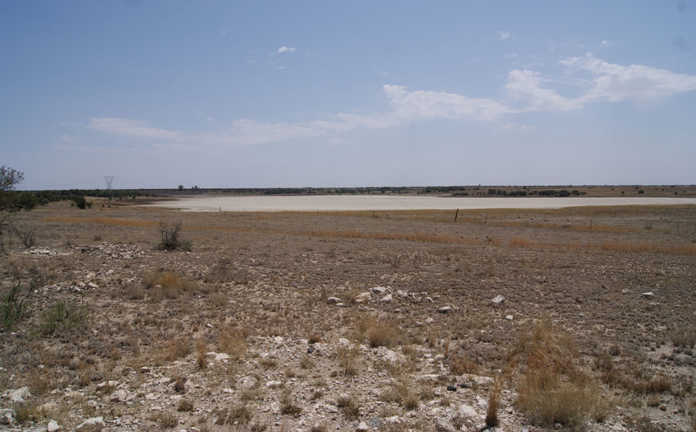 The way in which these two departments are being (mis) managed is the main reason for the lack of progress made in transforming the agricultural sector.
In fact, so poor is management within, and communication between, these departments, that no one seems to have a clue which department is responsible for the Recapitalisation and Development Programme (recap programme).
This is the government initiative to bring those farms that have gone to ruin after being transferred to land reform beneficiaries back into production.
At a recent parliamentary meeting, the Portfolio Committee for Rural Development and Land Reform (DRDLR) was told by the Department of Rural Development and Land Reform that the recap programme has been transferred to the Department of Agriculture, Forestry and Fisheries (DAFF).
READ DAFF report indicates farmers received drought aid too late
However, according to the Parliamentary Monitoring Group's minutes of the meeting, neither department appeared to have made any adjustments to their budgets to reflect this transfer of duties.
After a confused discussion, the chairperson of the portfolio committee, ANC MP Phumuzile Ngwenya-Mabila, said that since there seemed to be no formal Cabinet decision on the recap programme, the function would remain with DRDLR until it was formally transferred.
This will probably come as a relief to DAFF which, as was also revealed in Parliament recently, is technically broke.
The Auditor General's (AG's) budget review of DAFF for the 2016/2017 financial year described a department trying to balance the books by writing out postdated cheques.
According to the AG's report, DAFF did manage to spend its entire budget, but the department fell far short of meeting its service delivery targets.
In other words, we sent DAFF to the shop with enough money to buy a dozen eggs, but it came back with six eggs and no change.
READ World Food Day focuses on migration impact on food security
The AG found that "although 99% of the budget was spent, the desired targets were not achieved for household beneficiaries and cultivation of land reform projects" and that "the monitoring of food security grants was below the desired rates".
DAFF's annual report showed that fewer than half of the 40 000 households that should have benefitted from food production initiatives received support, and only 35 000ha of underutilised land in communal areas and land reform projects had been cultivated for production, falling 70% short of its target of 120 000ha.
The AG's report also shows that over the past three years fruitless and wasteful expenditure by DAFF increased from R260 000 to R1,6 million and irregular expenditure increased from R148 million to R292 million.
But perhaps the most distressing revelation from the AG's report is that the financial situation of the Agricultural Research Council is so dire that there is "significant doubt" that operations can continue in future.