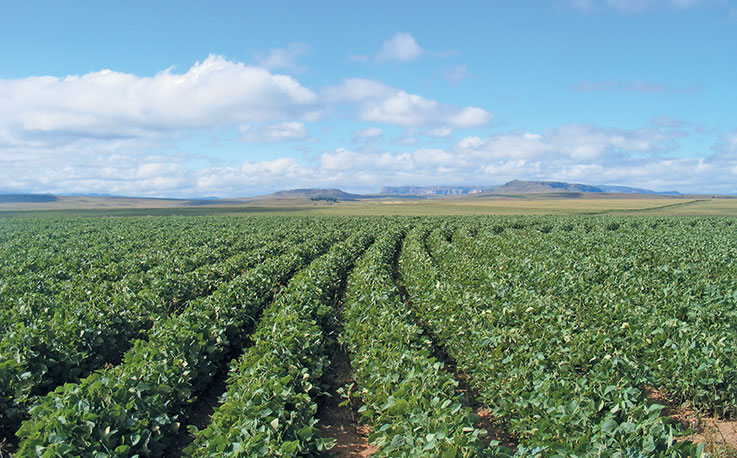 The major power players in the world such as the US, the EU, China and India hold very divergent positions with regard to trade from those held by developing nations in Africa and elsewhere, according to Dr John Purchase, CEO of Agbiz.
In an address delivered at the Agribusiness Africa Conference in Johannesburg entitled, 'The World Trade Organization (WTO): A relevant functioning body?', Purchase said several new challenges to the multilateral trading system have emerged in recent times, led by the advent of greater protectionism policies by developed countries, especially the US.
"In parallel [to this] though, many WTO members continue to liberalise their trade unilaterally or through preferential trade agreements between pairs or groups of countries."
According to Purchase, who attended the 11th WTO Ministerial Conference in Buenos Aires in December 2017 as part of the South African delegation, the fact that the US blocked the appointments to the appellate body of the disputes resolution mechanism of the WTO had essentially rendered the body ineffective.
The situation has been further exacerbated by the US's announcement in March this year that it would introduce a 25% tariff on steel imports and a 10% tariff on aluminum.
According to Purchase, Trump had said: "Trade wars are good, and easy to win." Initially these tariffs were aimed primarily at China, Russia and Japan, but currently Canada, Mexico and the EU are also being targeted. Certain countries are, however, exempted, such as Australia, Brazil and Argentina, among others.
Various tit-for-tat measures had followed, including China cancelling all US soya bean contracts.
As the trade war escalates, stock markets have reacted with volatility and shown a downward trend, he added."In the long term, [this will result in] slow [global] economic growth.
[However], Trump's trade disruption is not limited to China and steel products, but [he is] attacking allies and foes alike. NAFTA is clearly in the crosshairs, as are other multilateral trade agreements."
Purchase said the question to be asked now was whether China and the EU would team up at the WTO on multilateralism reform?
"Donald Tusk, EU president, says it is the duty not only of the EU & China, but also the US and Russia, not to destroy the global trade order. All these developments in the international trade arena make a credible dispute resolution mechanism such as the WTO all the more important," he said.
Join the conversation on Twitter #FWAgbizAfrica.